13 Best Pop Up Books For Kids To Read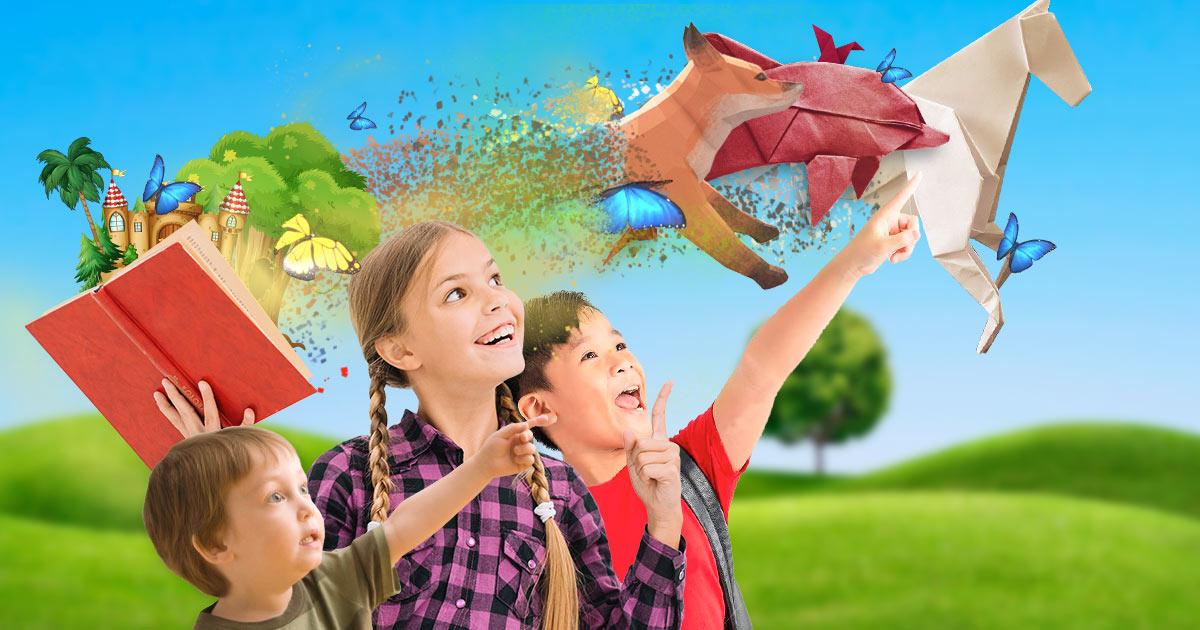 Pop-up books are an enchanting way to captivate children's imaginations and make reading an interactive adventure. With their intricate 3D designs and engaging mechanisms, these pop-up books for kids bring stories and educational content to life in a visually stunning way. In this article, we will explore a curated list of the 13 best pop-up books for kids, encompassing a range of themes, including nursery rhymes, feelings, vehicles, space, and more. Each of these pop-up books offers a unique and immersive reading experience, making them perfect for young readers who love exploring the wonders of 3D books.
13 3D Books For Kids To Enjoy Reading
1. My Best Pop-Up Space Book
Ignite children's curiosity about space with this captivating pop-up book. Its stunning depictions of planets, rockets, and astronauts make learning about the universe an immersive and visually stunning experience.
2. The Ultimate Book of Vehicles
Take young vehicle enthusiasts on a journey around the world with this exciting pop-up book. It showcases an impressive array of vehicles through intricate 3D designs, offering a fascinating exploration of transportation.
3. A Pop-Up Book of Nursery Rhymes
This delightful pop-up book brings beloved nursery rhymes to life with charming 3D illustrations and interactive elements, making it a perfect choice for introducing young children to the world of rhymes.
4. The Color Monster: A Pop-Up Book of Feelings
Help children understand and express their emotions with this captivating pop-up book. It's vibrant illustrations and interactive mechanisms make exploring feelings an engaging and educational experience.
5. I'm Hungry
Join an adorable puppy on a pop-up adventure as he searches for something delicious to eat in this charming and interactive pop-up book. It's a delightful choice for engaging young readers and sparking their imagination.
6. The Snail and the Whale: A Push, Pull, and Slide Book
Based on Julia Donaldson's beloved picture book, this pop-up adaptation invites children to interact with the story through push, pull, and slide mechanisms, bringing the adventures of the snail and the whale to life.

7. Happy Birthday to You! (Mini Pops)
Celebrate birthdays in style with this mini pop-up book. Filled with delightful surprises and cheerful illustrations, it's a fantastic choice for making any birthday celebration extra special.
8. Brush Your Teeth, Please: A Pop-Up Book
Engage children in a fun and interactive manner while educating them about the importance of dental hygiene with this captivating pop-up book. It encourages good oral care habits through engaging pop-up illustrations and a delightful storytelling approach.
9. The Little Prince Deluxe Pop-Up Book
Antoine de Saint-Exupéry's timeless tale comes alive in this deluxe pop-up edition. With exquisite paper engineering, it captures the essence of the story, making it a treasured addition to any child's bookshelf.
10. Wild Alphabet
Introduce children to the animal kingdom and the alphabet with this captivating pop-up book. Its captivating 3D visuals and interactive features create an engaging and educational experience, making learning both enjoyable and enriching.
11. Alice's Adventure in Wonderland
Lewis Carroll's beloved tale receives a whimsical and imaginative treatment in this pop-up adaptation. It invites readers to join Alice on her journey down the rabbit hole through captivating pop-up scenes.
12. Ten Horse Farm
Immerse yourself in Robert Sabuda's breathtaking pop-up farm, where ten stunning horses gallop across the pages. This intricately designed pop-up book showcases the beauty and majesty of horses, delighting both young readers and horse enthusiasts.
13. There's an Owl in My Towel
Julia Donaldson enchants young readers once again with this interactive pop-up book. Filled with delightful rhymes and adorable woodland creatures, including a mischievous owl hiding in unexpected places, this book is sure to bring joy and laughter to children's reading time.
Pop-Up Books are Great For Children
Pop-up books offer a magical reading experience that engages children's senses and sparks their imagination. From nursery rhymes to feelings, vehicles to space, and everything in between, these 13 best 3D books for kids encompass a wide range of themes and subjects. Each book features intricate 3D designs, interactive elements, and captivating storytelling that make reading a truly immersive adventure.
Whether it's exploring the wonders of the universe, learning about emotions, embarking on whimsical journeys, or discovering new animals and alphabets, these pop-up books ignite children's curiosity and make reading an exciting and memorable experience. So, dive into the enchanting world of pop-up books and let your child's imagination soar as they turn each page and watch the stories come to life in stunning 3D.