13 Best Adoption Gifts For New Family That You Can Give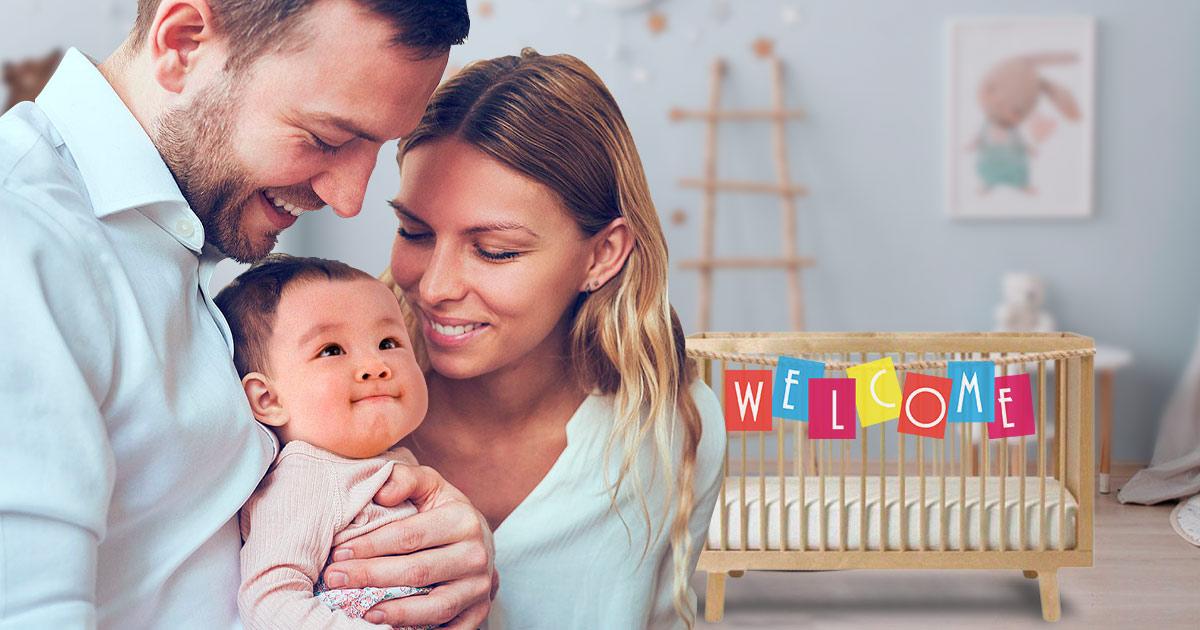 Welcoming a child through adoption is a joyous and transformative experience, and celebrating this milestone with a thoughtful gift can be a meaningful gesture of support and love. Whether you're a friend, family member, or someone looking to find the perfect adoption gift, we have compiled a diverse list of ideas that cater to the unique needs and emotions of adoptive parents and their new family members.
From practical keepsakes to heartfelt tokens, these adoption gifts are designed to commemorate this special journey and create lasting memories. Let's explore the 13 best adoption gifts that will bring joy and happiness to new families.
13 Best Adoption Gifts for New Family
1. Adoption Book for Parents
A parenting book tailored specifically to adoptive parents provides invaluable guidance and support throughout their unique journey. It can offer insights into adoption, attachment, bonding, and parenting techniques that cater to their needs and emotions.
2. Family Photoshoot
Capture the love and togetherness of the new family with a professional photoshoot. It will create lasting memories and a beautiful reminder of their journey as they embark on this transformative chapter of their lives.
3. Adoption Record Book
Help parents stay organized and preserve important documents and milestones with a personalized adoption record book. The record book could also become a cherished keepsake that holds the memories and details of their special journey.
4. Keepsake Adoption Journal
A better option than the record book is a personalized adoption journal. It allows parents to reflect on their thoughts, emotions, and milestones and jot down the details in the journal. It's a good way to keep track of the happenings as they navigate the adoption process as well as taking care of the new baby, becoming a heartfelt memento and a treasured space for capturing the unique experiences and growth they encounter along the way.

5. Baby's First Holiday Milestone Fleece Blanket
Commemorate special occasions and the baby's first holidays with a cozy blanket adorned with milestones. This will create cherished memories while keeping the little one warm and snug throughout those joyous moments.
6. Pearhead Handprint Frame
Preserve the child's tiny hand or footprint in a keepsake frame, combined with a photo. The frame will symbolize their journey into their forever family, and serve as a tangible representation of the love and unity shared within the new family.
7. A New Bonsai Tree
Gift a bonsai tree, a symbol of growth, harmony, and longevity. It is a meaningful gesture to celebrate the new addition to the family and the beginning of a new chapter filled with love, unity, and shared responsibilities.
8. Adoption-themed Jewelry
Choose adoption-themed jewelry, such as pendants or charms featuring symbols like puzzle pieces or the adoption symbol. This is to express the family's unity and love, serving as sentimental reminders of their unique journey and the deep connection they share.
9. A Family Board Game
Foster quality time, laughter, and bonding among family members with a family board game. The game will create fun-filled memories and strengthen the familial bond as they enjoy shared experiences and friendly competition.
10. A Travel or Fun Experience
Offer a travel adventure or a fun outing as a gift. This will allow the family to create new and joyful memories together, embracing the spirit of adventure and deepening their bond as they embark on exciting experiences.
11. Personalized Ornament
Delight the family with personalized ornaments featuring the child's name, the year of adoption, or a special message. The ornament will symbolize their love and unity while adorning their home décor with a heartfelt reminder of their journey and the joy they bring.
12. Framed Art Print with Family Message
Decorate the home with a framed art print featuring a meaningful family message. The frame will serve as a constant visual reminder of their love, togetherness, and the beautiful moments they share as a family.
13. Gift Card or Money
Provide the family with the flexibility to choose the perfect gift by offering a gift card or money. This ensures they can select something that suits their needs and preferences, be it for practical baby essentials, sentimental keepsakes, or memorable experiences that contribute to their new life as a family.
Adoption Gifts are Great Ways to Celebrate the New Family
In conclusion, the journey of adoption is a remarkable and life-changing experience for both parents and their new child. The act of giving adoption gifts allows us to honor and celebrate this beautiful journey while expressing our support and love for the new family. Whether it's a parenting book to provide guidance, a family photoshoot to capture precious memories, or an adoption-themed piece of jewelry to symbolize unity, the 13 best adoption gifts we've explored offer a range of options to suit every family's preferences.
Remember, the most important aspect of an adoption gift is the thoughtfulness and care behind it. By choosing a gift that resonates with the adoptive family, you're contributing to the joy and happiness of this special occasion. So, celebrate the love and unity of adoptive families with these heartfelt and meaningful adoption gifts that will be cherished for years to come.