2023 Nail Color Trends: A Year of Innovation & Self-Expression
Get ready to revamp your nail game with the latest 2023 nail color trends! Stay on-trend and experiment with the hottest shades of the year. In this list, we'll provide you with a curated selection of the most fashionable and sought-after colors, ensuring you stay ahead of the game and rock the trendiest nail looks.
1. Cocktail-Inspired Nail Colors
The nail industry has recently experienced a surge in popularity for classics like glazed donut manicures, neon French tips, and pastel shades. This spring, expect nail trends to be equally playful and enjoyable, catering to both maximalists and minimalists. Traditional spring hues such as grass green with a yellow undertone, gentle blues, and purples, reds with a hint of orange, and every shade of pink are making a comeback this year.
However, the latest spring colors are introducing a twist. Nail artists suggest keeping an eye out for more subdued citrus shades instead of intensely bright ones. They recommend looking for colors resembling the inside of a lemon, lime, or orange, rather than the vivid outer peel. For other inspiration, consider the shades of your favorite springtime beverages. The colors of muddled fruit found in your cocktail serve as an excellent starting point for the biggest nail color trend this spring.
The top products for achieving a cocktail-inspired nail look:
This vibrant and bold nail polish is perfect for creating a tropical, cocktail-inspired look. It's available for $11 on the Nails.INC website.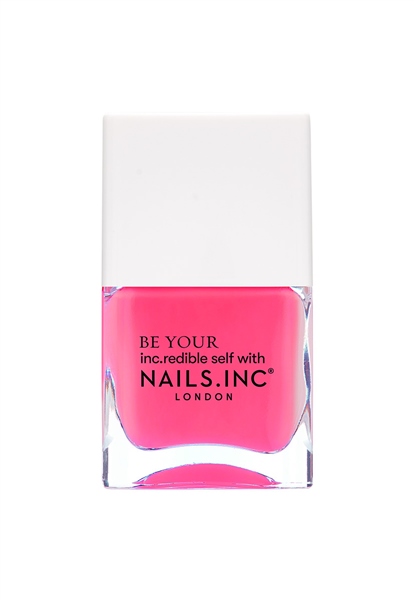 A beautiful and refreshing shade of turquoise, this Essie nail polish is ideal for capturing the essence of a beachy cocktail. You can find it for $10 on Amazon.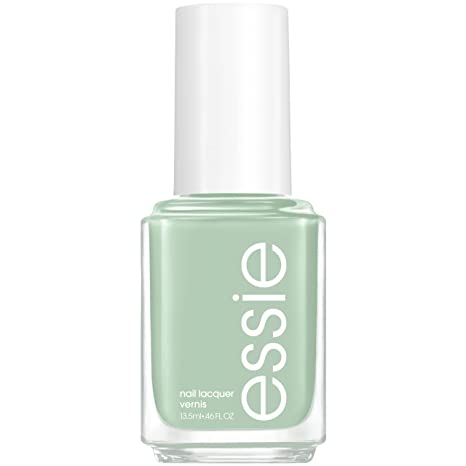 These nail polishes are great choices for creating stunning, cocktail-inspired nails that are sure to make a statement.

2. Iridescent-Chrome Nails
Are you considering upgrading your glazed-donut nails for summer? Nail artist Miki Higuchi recommends choosing an iridescent pearly chrome powder with touches of pink, blue, and purple. This eye-catching mix will gleam in sunlight, radiating a "mermaidcore" essence, much like the look Halle Bailey donned at the 2023 Oscars.
The top products for achieving an iridescent-chrome nail look:
Create stunning iridescent-chrome nails with this high-quality powder. The set includes 4 jars of white-based pigments, designed for use with gel polish and no-wipe topcoat. Suitable for various nail types, it's easy to use and offers great value with enough powder for 40-50 manicures. Available on Amazon for $5.37.

3. Nude Nails
There's often a connection between runway fashion and nail trends. This year is no exception, but it pushes the limits. There is a notable return of Y2K-inspired colors such as blue and neon pink, accompanied by the growing trend of embracing a natural, bare-face look. Additionally, the popular "no manicure-manicure" style is expected to remain in fashion.
The "lip gloss nails" trend, a focus on clean edges, tidy cuticles, and just a touch of color and shine, is a style that appears glossy and luscious, reminiscent of actual lip gloss. Embrace the spring vibes early by shopping for these trending shades now.
The top products for achieving a nude nail look:
Sienna's Nail Polish in Barefoot Dancer is an excellent option for those seeking a subtle and natural look. Priced at $22, this high-quality nail polish provides a beautiful nude shade that complements various skin tones. You can find this product on Sienna's website.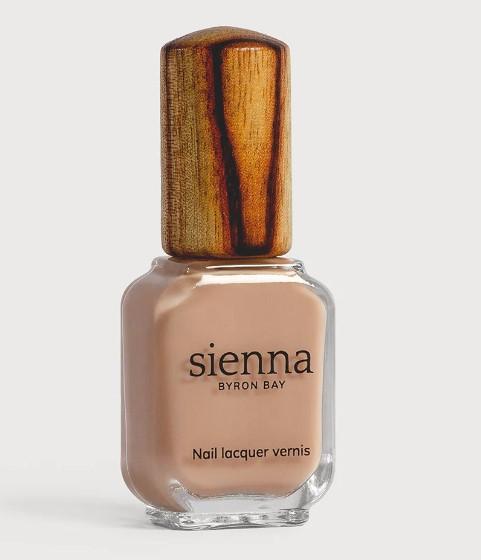 Emilie Heathe's Nail Artist Polish in Just The Nip is another fantastic choice for nude nails enthusiasts. At $30, this luxurious nail polish offers a soft, neutral hue that enhances the natural beauty of your nails. Check out Emilie Heathe's website to purchase this elegant polish.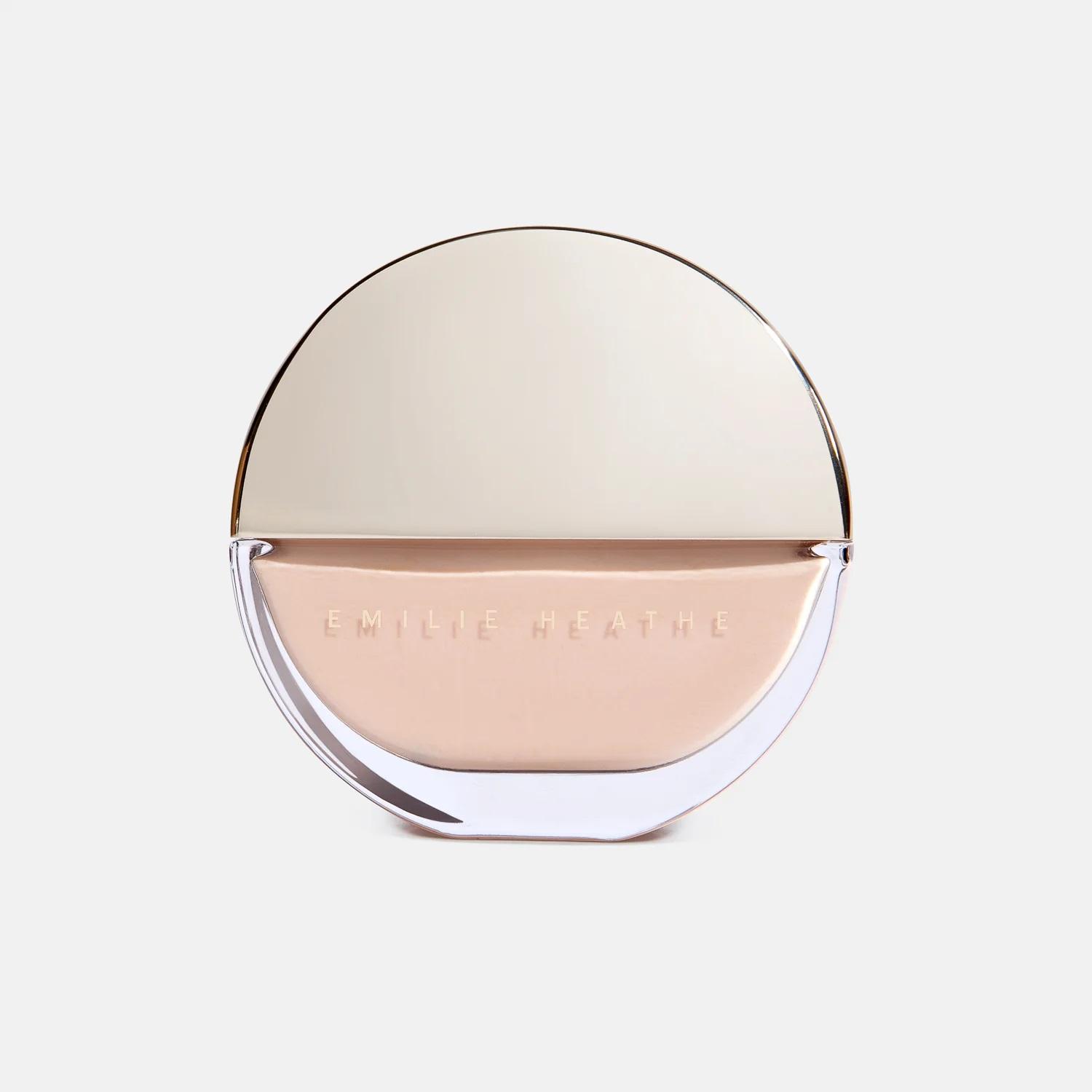 Both of these products are perfect for creating stunning nude nails that align with current minimalist trends.
5. Pastel French Nail Tips
This 2023 introduces a fresh approach to incorporating pastel shades into nail designs. Instead of applying pastel colors all over the nail surface, which may give a strong spring-like impression, delicately adding a subtle French line over a translucent, neutral polish is the trend.
This duo set from NAILS INC. for $10.50 is a great option for achieving pastel French nail tips. It includes two complementary shades that can be used together to create a trendy and fresh look. The high-quality formula ensures a smooth application and lasting finish, making it an excellent choice for those looking to embrace this popular nail trend.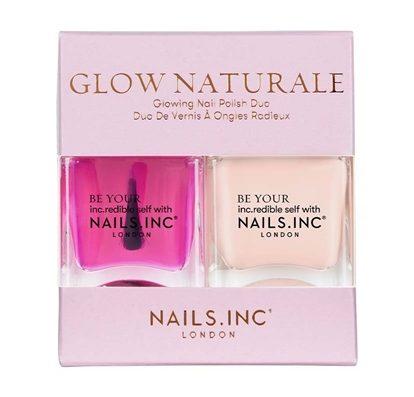 When creating pastel French nail tips, it's essential to use nude nail polish as a base. A sheer, neutral shade provides the perfect canvas for pastel tips, ensuring a clean and sophisticated appearance. There are numerous nude nail polishes available on the market, catering to various skin tones and preferences. Selecting the right nude shade will enhance the overall look and complement the pastel tips beautifully.
The NAILS INC. Glow Naturale Nail Polish Duo and suitable nude nail polish are fantastic choices for crafting stylish pastel French nail tips. These products will help you achieve a fashionable and season-appropriate look, perfect for welcoming the warmer months ahead.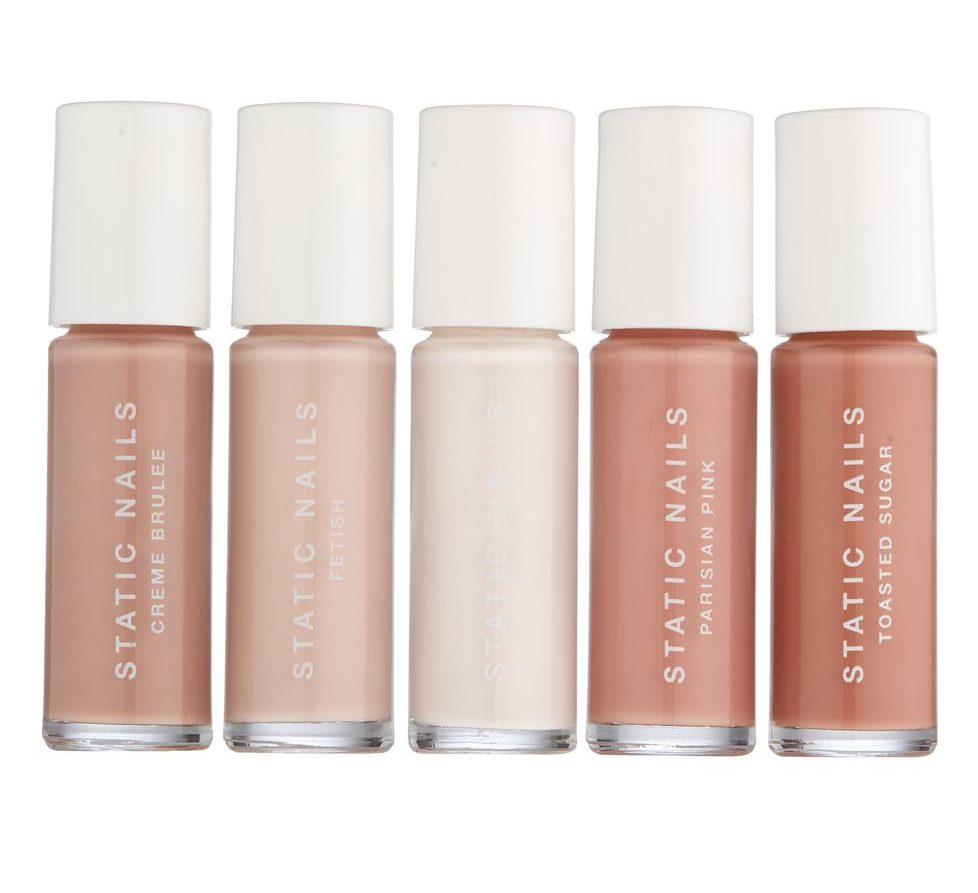 Spring / Summer 2023 Nail Trends: A Celebration of Creativity & Style
As we reflect on today's 2023 nail color trends, it's clear that this year has been a celebration of creativity, self-expression, and personal style in the realm of nail art and design. From the chic pastel French tips to the bold and eye-catching hues, these trends have captured our imagination and added a touch of flair to our everyday looks. 
As we continue to explore new and exciting ways to express ourselves through our nails, let's take a moment to appreciate the vibrant and innovative trends that have shaped 2023. So, whether you've been a fan of minimalist nude polishes or experimented with daring color combinations, there's no denying the impact these trends have had on the beauty world. Here's to the future of nail color trends and the endless possibilities they hold!