Surprise Your Kids with Fun Last Minute Birthday Ideas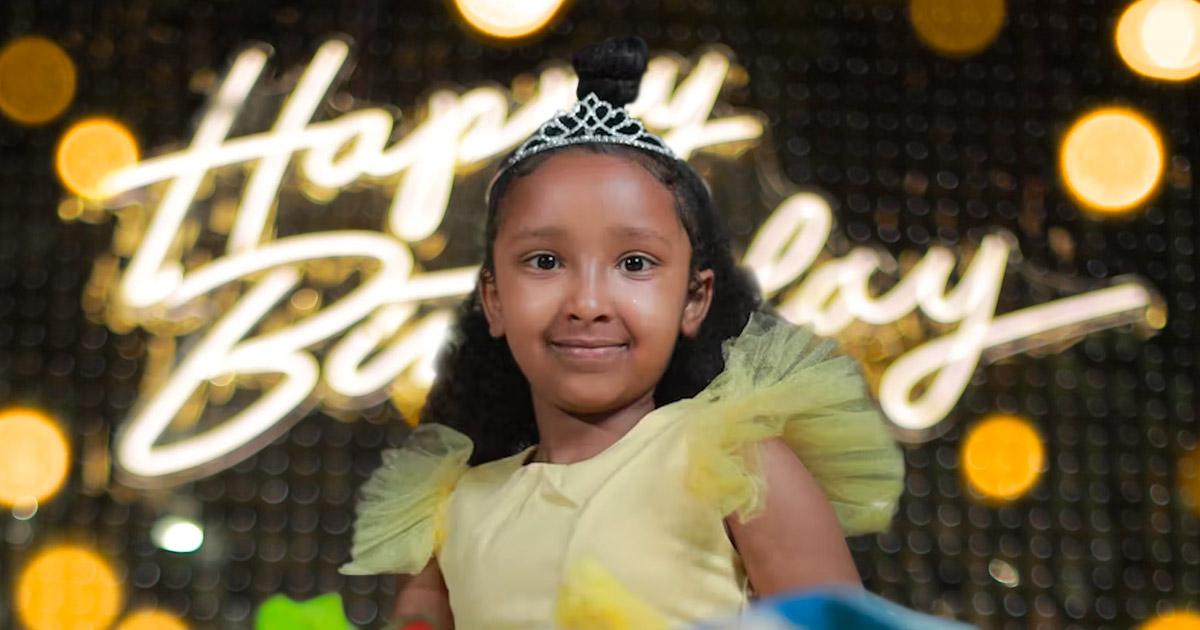 Imagine this: the school year is just beginning, and you're juggling back-to-school shopping, parent-teacher meetings, and the chaos of adjusting to new routines. Amidst all this hustle and bustle, your child's birthday creeps up quietly, catching you off guard. Suddenly, you realize you haven't even started planning their special day. Fortunately, you can try some fun last-minute birthday ideas to celebrate them!
With a little creativity and resourcefulness, you can still pull off a remarkable party in the limited time you have with the last-minute birthday decoration ideas below. Remember, it's not about extravagant decorations or elaborate themes; it's about celebrating your child's joy and creating cherished memories. 
At-Home Movie Theatre
When it comes to planning your child's party, one of the simplest and most enjoyable last-minute kid birthday party ideas in your playbook is hosting an at-home movie theater night. All you have to do is pop in their favorite film or the newest release, and voila! You've created an exciting party atmosphere right in your living room.
To add a touch of creativity and fun, why not repurpose some large cardboard boxes? Let the kids unleash their imaginations and help them create their own DIY cars, just like the ones you discovered at Crafty Moods. These homemade vehicles will be perfect for a unique "drive-in movie" event, where the little ones can park their cardboard cars and enjoy the movie experience in style.
But that's not all! Take the movie night to the next level by setting up a gourmet popcorn bar, inspired by the fantastic idea you found at Celebrations at Home. This popcorn bar will be a hit with the kids, as they can personalize their popcorn mix with a variety of toppings such as chocolate, candy corn, or any other favorite snack they desire. Remember, it's the little things that make these parties truly special, and the popcorn bar will surely be a memorable and tasty addition to the festivities.
Settle with an Outdoor Activity
Why not gather everyone and head to a nearby local park or nature center for a day of free-roaming and unrestricted play? It's the perfect opportunity for you and your kids to soak up the beauty of nature and engage in exciting outdoor activities. If your children are up for a thrilling adventure, consider going on a canoe trip if they are old enough to handle it. Many state parks offer water access and affordable canoe rentals, usually under $10 per canoe, with life vests included. It's a fantastic way to explore the waterways and create unforgettable memories together.
Another one of the best birthday day party ideas is to organize a thrilling scavenger hunt. Print out scavenger hunt lists and embark on an active and adventure-filled party by hitting the trails. The kids will love the excitement of searching for hidden treasures and completing challenges along the way.

Eat at Entertaining Restaurants
Why not surprise your kids with a spontaneous reservation at a restaurant they adore or one that offers a unique dining experience as a birthday event idea? You could take them to a Korean restaurant that offers karaoke and an exhilarating hibachi dinner show. The combination of delicious food, singing their hearts out, and an entertaining performance will surely make it a memorable birthday experience.
Alternatively, consider taking them to a German restaurant where they can enjoy the lively tunes of a polka band. My own kids attended a birthday party at a German restaurant and couldn't stop raving about the fun they had for days afterward. So go ahead, and make a reservation at a restaurant that will delight their taste buds and provide them with an unforgettable dining adventure.
Learn New Activities
If you're looking for a fun-filled afternoon of laughter and friendly competition, why not consider booking a couple of lanes at a bowling alley? It's a fantastic choice that guarantees a great time for you and your child on their special day.
Or why not hit the ice rink for some ice skating? If you're looking to add a touch of friendly competition to your child's birthday celebration, why not consider renting a batting cage or heading to the putt-putt course for a couple of hours? It's a fantastic choice that guarantees fun and excitement for everyone involved.
If physical activities aren't what you're looking for, explore creative alternatives like booking a cooking or art class specifically designed for kids. These classes can provide a unique and hands-on experience, allowing your child to explore their interests while having a blast. Another option is to find a local music studio that offers birthday parties where kids can sing and record a song together—a truly memorable and music-filled celebration.
Choose from the Best Birthday Event Idea Options Above
So, whether you choose to host an at-home movie theater night, embark on an outdoor adventure, enjoy an entertaining dining experience, or explore new activities, remember to embrace the joy of celebrating your child's special day. Don't let the last-minute nature of the planning deter you—there are still plenty of fantastic ideas to make this birthday celebration unforgettable!