The Best Black History Month Books for Kids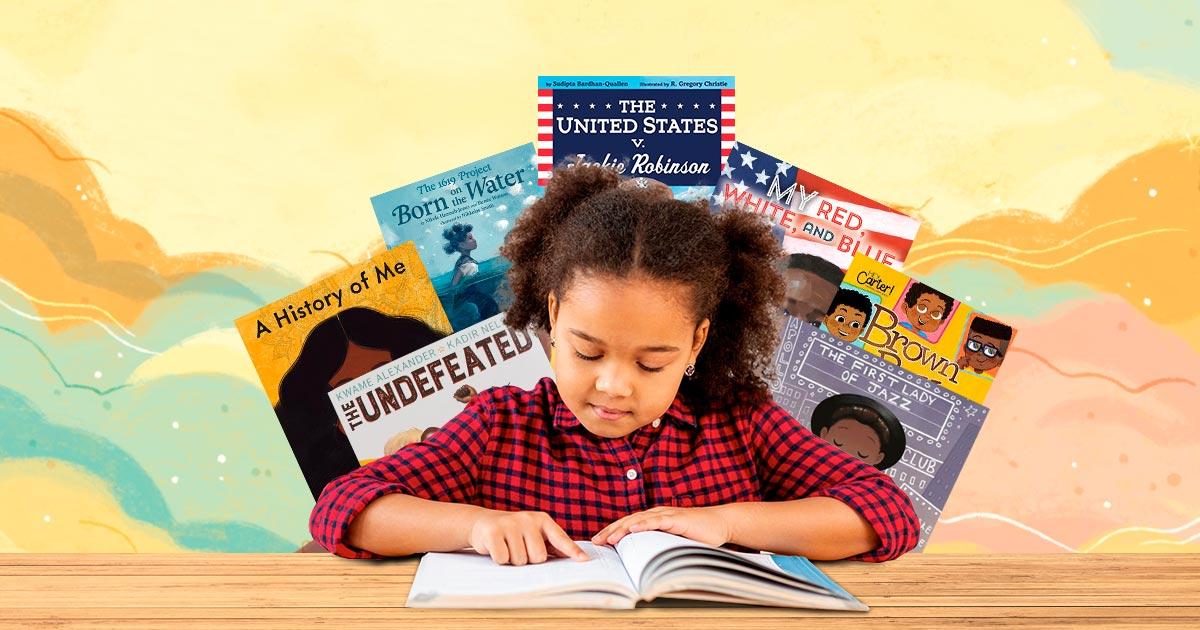 Black History Month provides an occasion to honor and commemorate the accomplishments and valuable contributions made by individuals of African descent across different historical periods. One impactful way to engage kids in this celebration is through reading. In this blog post, we will explore 15 outstanding books that are perfect for kids to read during Black History Month. These books cover a wide range of topics, from notable figures and events to themes of identity, equality, and social justice.
15 Books for Black History Month that Kids Can Read
1. The ABCs of Black History
This beautifully illustrated book explores Black history from A to Z, highlighting important figures and events, making it an engaging and educational read for young readers.
2. The Undefeated
Winner of the Caldecott Medal, this powerful picture book celebrates the resilience, strength, and achievements of African Americans throughout history, inspiring readers to overcome obstacles.
3. My Red, White, and Blue
This book encourages children to embrace their cultural heritage and identity by exploring what it means to be an American with African roots.
4. Young, Gifted, And Black
Through vibrant illustrations and concise biographies, this book introduces young readers to 52 trailblazing Black individuals who have made significant contributions in various fields.
5. A History Of Me
This interactive journal encourages kids to reflect on their personal history, while also providing information about important moments and figures in Black history.

6. Little Leaders: Bold Women in Black History
Featuring 40 extraordinary Black women who made a difference, this book celebrates their accomplishments and inspires young girls to dream big.
7. Your Name Is A Song
This lyrical and uplifting story follows a young girl who learns to appreciate her unique name and the beauty of African, Arabic, and Swahili names.
8. Our Skin: A First Conversation About Race
This book introduces young children to the concept of race in a gentle and accessible way, fostering conversations about diversity and inclusion.
9. The United States v. Jackie Robinson
This book is a retelling of a real-life account that follows Jackie Robinson's remarkable and inspiring path as he shattered barriers, becoming the pioneer who broke the racial boundaries by becoming the first African American to participate in Major League Baseball.
10. When the Schools Shut Down
This book explores the experiences of Black students during the Civil Rights Movement and their resilience in pursuing education amidst adversity.
11. Be A King
Through lyrical text and powerful illustrations, this book encourages children to follow the legacy of Dr. Martin Luther King Jr. and make a positive impact in their own lives and communities.
12. Dream Big Dreams
Featuring influential figures such as Langston Hughes, Ella Fitzgerald, and Jesse Owens, this book inspires young readers to dream big and pursue their passions.
13. Change Sings: A Children's Anthem
Written by the renowned poet Amanda Gorman, this uplifting book empowers children to use their voices and create positive change in the world.
14. The 1619 Project: Born on the Water
This illustrated version of The 1619 Project delves into the history and enduring legacy of slavery in America, providing young readers with a deeper understanding of its profound and enduring consequences.
15. Brown Boy Joy
This joyful and affirming book celebrates the diversity and beauty of young Black boys, promoting self-love, confidence, and embracing one's individuality.
Fun History Lesson with the Black History Month Books
These 15 books provide a wonderful opportunity to educate and inspire children during Black History Month. Engaging with these narratives allows children to develop a more profound comprehension of the vibrant history and cultural heritage of African Americans. It is crucial to expose young minds to diverse narratives and experiences, fostering empathy, appreciation, and a sense of unity.
Whether it's learning about the courageous actions of historical figures, understanding the importance of representation, or embracing the power of unity, each book on this list offers a valuable lesson. Remember, Black history is an integral part of our collective history, and these books can serve as a stepping stone toward building a more inclusive and equitable society.
So, gather these books, engage your kids in meaningful discussions, and encourage them to embrace the spirit of Black History Month all year round. Let's celebrate the achievements, resilience, and contributions of African Americans, nurturing a future generation that values diversity and stands against injustice.