Budget Planners 2023 – Time for a More Organized Year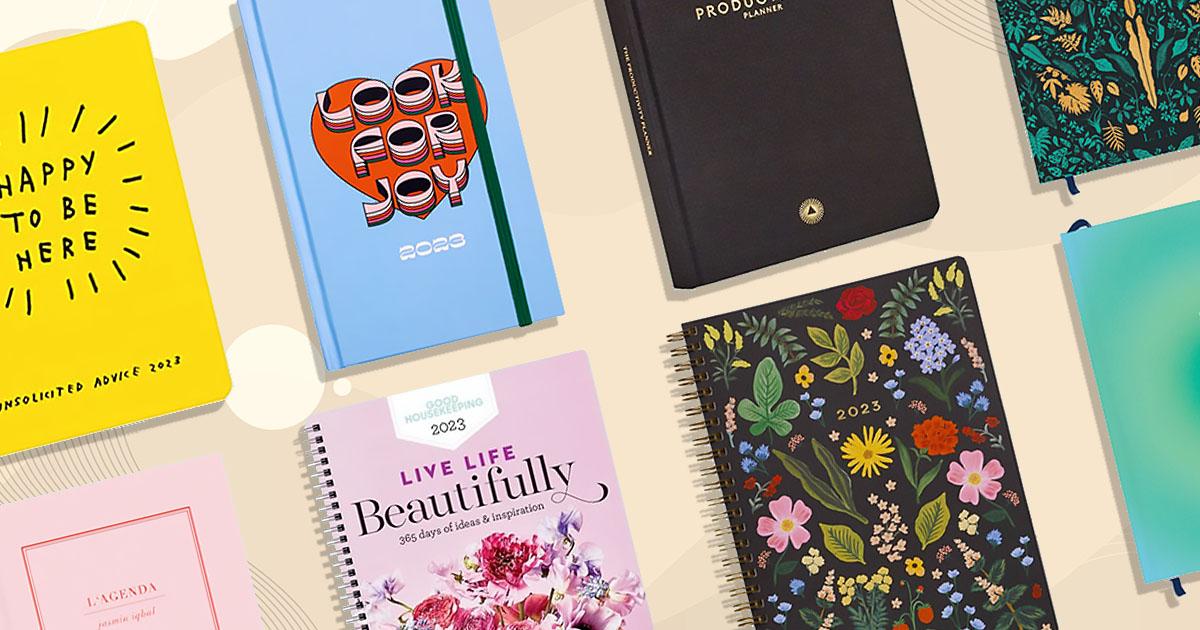 The conclusion of the first half of 2023 is fast approaching. It's astonishing how swiftly time flies, almost ushering in the year 2024! But it's not too late to become organized and embark on the quest for fresh, budget planners 2023. It's remarkable how each year catches us off guard as if the annual transition on the calendar doesn't occur at the same time every year. When will we ever grasp this?
If you've made a resolution to enhance your organizational skills this year (yes, it may sound cliché, but it's still a worthwhile goal), starting with the right tools can make it much more manageable. That's why we've dedicated considerable time to curating a diverse selection of stylish planners across various price ranges, ensuring you'll find one that suits your needs perfectly. These cool 2023 planners will help you stay organized in a variety of traditional, non-digital ways.
Emily Ley Simplified Planner ($64)
The "Simplified Planner" receives glowing recommendations from numerous individuals, and it's easy to understand why. This delightful planner was born out of designer and stationer Emily's personal quest to find a tool that would simplify her own life. The result? These stunning planners are crafted with intention, featuring dedicated sections tailored for the needs of busy women, without any unnecessary pages.
It's one of the unique 2023 planners where you'll discover convenient spaces to record your schedule, activities, notes, and even dinner ideas. It's a perfect fusion of practicality and outstanding design, bringing the real world and exceptional aesthetics together harmoniously.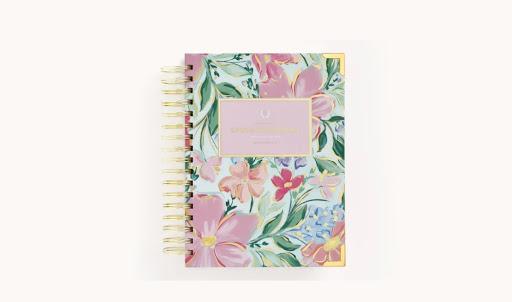 Simple Seize the Day Planner ($31.95)
We are absolutely enamored with the minimalist cover design of this planner, which exudes a charming vintage primer aesthetic. Prepare yourself for a whopping 152 pages of organizational goodness, designed to streamline your life in 2023. Inside, you'll find an array of meticulously crafted sections, including monthly plan pages that allow you to map out your schedule with ease. Additionally, the weekly grid pages provide ample space for you to break down your tasks and appointments on a day-to-day basis.
However, this planner goes beyond the typical organization features. It understands that life is not just about scheduling and to-do lists. That's why it dedicates areas for you to journal your thoughts, allowing you to express yourself and reflect on your experiences. You can even write out your favorite recipes, jot down movie reviews (because we know how rare it is for parents to get a chance to go to the movies, ha), and so much more. It's one of the best monthly planners 2023 that will become your versatile companion, accommodating various aspects of your life.
Work Hard Dream Big Lush Coral Planner ($15+)
Discover yet another hidden gem on Etsy! These designer planners 2023 is not only budget-friendly but also caters to those of us who predominantly rely on digital planning systems. However, it recognizes the value of jotting down important details with the tactile pleasure of pen or pencil in hand. The thoughtful inclusion of this feature sets it apart.
What makes this planner even more appealing is the provision of a dedicated space to recount your monthly goals and resolutions. It's an opportunity to reflect on your aspirations, track your progress, and find motivation to pursue personal growth.
Week on One Page Planner from Whitney English ($71)
Introducing the highly sought-after Week on One Page planner, now available in a brand new and versatile undated format!
With its flexible design, this planner grants you the freedom to personalize and adapt it according to your unique needs. No longer bound by specific dates, you can embark on your organizational journey at any time of the year, making this planner a timeless companion.
Imagine the convenience of being able to see your entire week laid out on a single page. This pretty 2023 planner allows for a comprehensive overview of your schedule, ensuring that no task or appointment slips through the cracks. Accompanying each weekly spread is a dedicated section specifically designed for notes or lists. Whether it's jotting down important reminders, brainstorming ideas, or making to-do lists, this planner has got you covered.
Large Daily Planner, Pink Polka Dot, 2023 from Sugar Paper ($29.40)
In the tapestry of a busy life, every thread weaves together to create something truly beautiful. The Family Spiral Planner recognizes the intricate nature of your dynamic lifestyle, offering a remarkable tool to manage each precious hour of your day.
Featuring extra-large pages, this planner provides an expansive canvas for organizing your family's activities, appointments, and commitments. With a convenient weekly layout, you can effortlessly visualize your entire week at a glance, ensuring that no event or task goes unnoticed. The generous space allocated to each day empowers you to capture even the smallest details, ensuring that nothing slips through the cracks.
Choose Your Moms Planner 2023 from the List Above
Ready to take control of your busy life and stay organized in style? Explore our curated selection of cool planners 2023 and find the perfect one that suits your needs. Whether you prefer the elegant simplicity of the Emily Ley Simplified Planner, the versatile functionality of the Seize the Day Planner, the digital-meets-analog convenience of the Work Hard Dream Big Lush Coral Planner, the flexibility of the Week on One Page Planner, or the spacious organization of the Large Daily Planner from Sugar Paper, we've got you covered. Embrace the beauty of organization and seize the opportunity to make 2023 your most productive year yet. Start planning now!