Halloween Clothes for Babies – Memorable Costumes for the Little Ones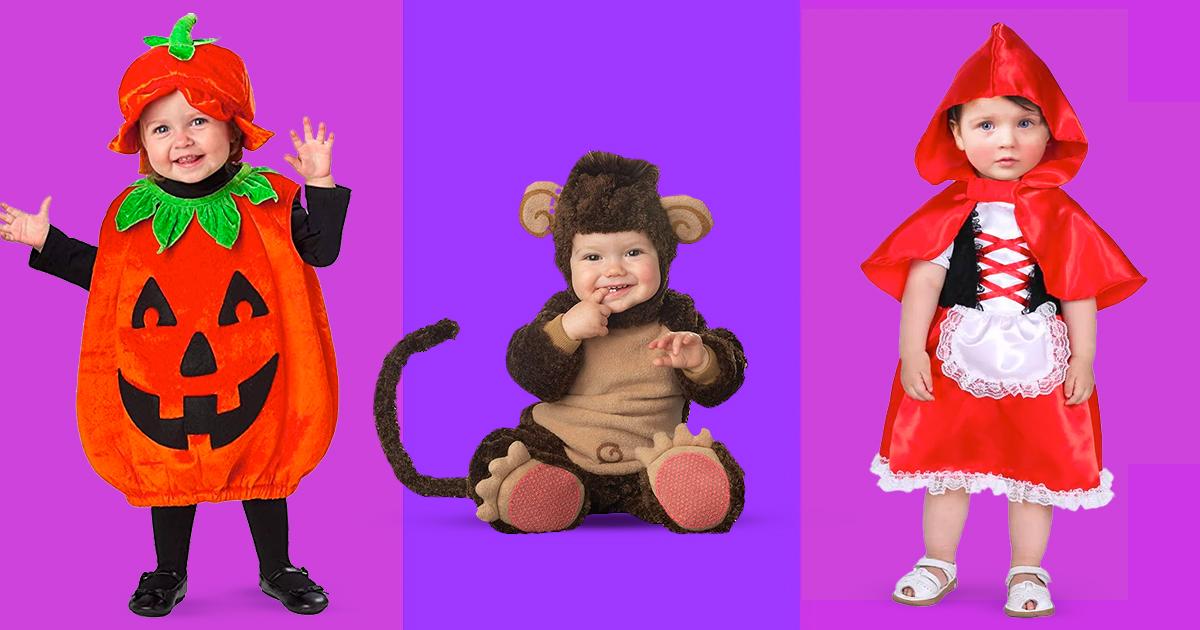 Hey there, new parents! Let's face it, when you're knee-deep in baby duties, you don't have all the time, energy, or brain cells to DIY a picture-perfect costume for your little one. But don't worry, I've got your back! I've rounded up the absolute cutest handmade baby Halloween costumes from some seriously talented Etsy sellers.
These costumes have all the homemade charm and uniqueness you're looking for, without any of the weird vinyl and plastic smells you get from those big costume superstores. You know what I'm talking about, right?
So, get ready to fall in love with these amazing crafters and artisans who are putting their heart and soul into creating all kinds of baby costumes. From affordable onesies and simple accessories to jaw-dropping custom-made costumes that might break the bank (if you're the ultimate Halloween-loving family), they've got it all covered. And hey, more power to you if that's your thing!
Enjoy these precious early months with your little bundle of joy because before you know it, they'll have some strong opinions about what they want to wear on Halloween. So make the most of it while you can, folks!
The "Pumpkin Baby Halloween Costume – Smiling Jack-o'-Lantern" on Etsy is an adorable choice for your little one. It features a onesie or dress with a cute jack-o'-lantern design, complete with a smiley face. Made from soft materials, it ensures comfort. Accessories like a hat or booties may be included. Check sizing and care instructions before purchasing. Your baby will be the star of Halloween festivities in this charming costume.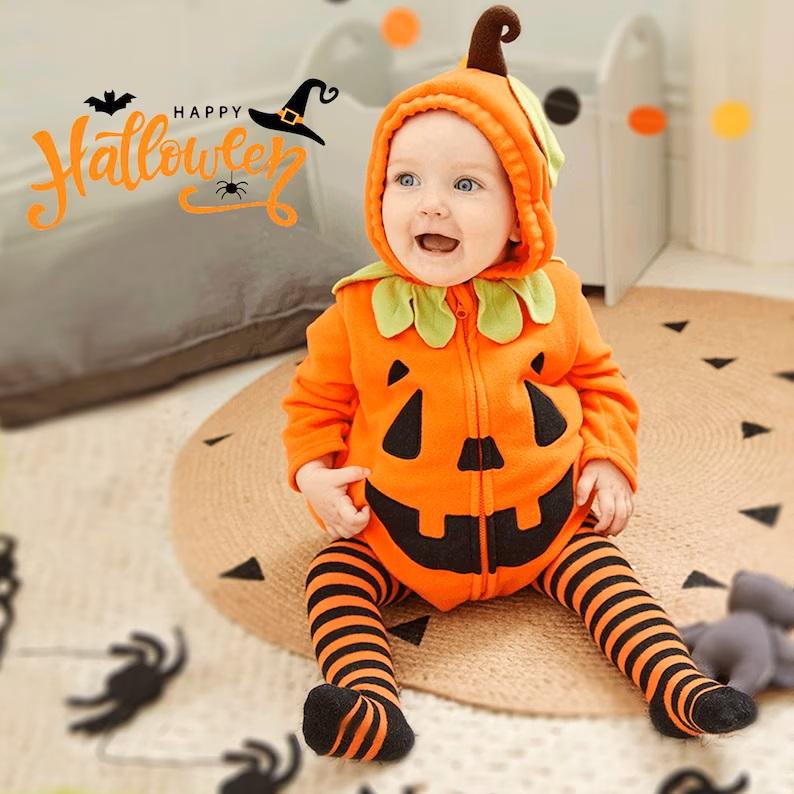 The Bat Baby Rompers Halloween Toddler Kids costume on Etsy is an adorable choice for Halloween. This romper-style jumpsuit features bat wings and ears, with a matching hat. Made from soft materials, it ensures comfort for your little one. Choose the right size and follow care instructions. Your baby will look charmingly spooky in this bat-themed costume.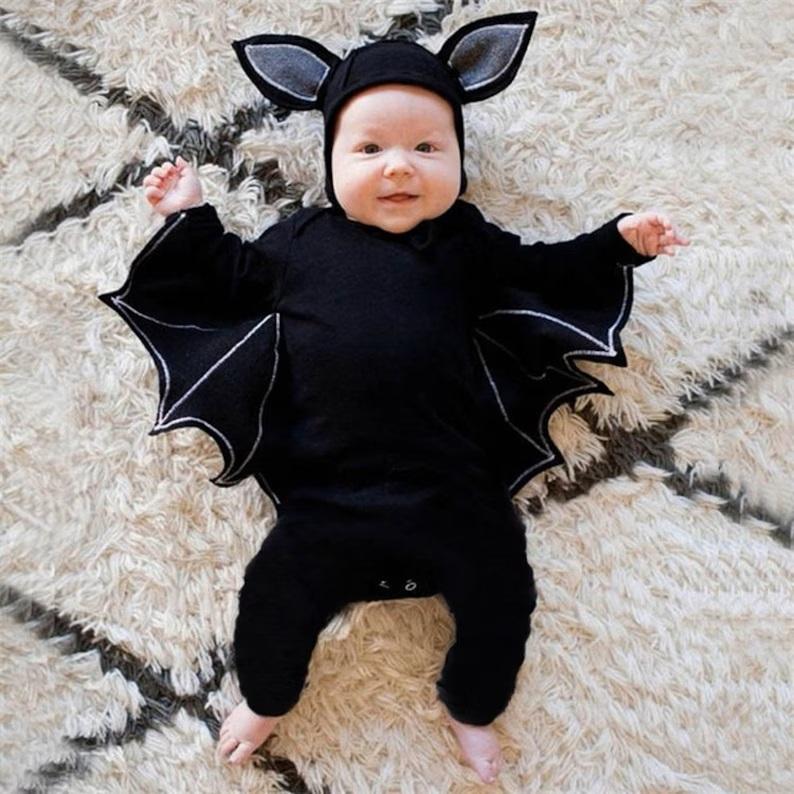 The Baby Owl Costume available on Etsy is an incredibly cute and cozy Halloween option for your little one. This two-piece set is handcrafted with soft materials, ensuring warmth and comfort. The costume features a bubble hem for a three-dimensional look without bulkiness. It's lined with cotton for added warmth and includes a separate headpiece for easy visibility. With guaranteed delivery, this adorable owl costume is perfect for kids aged 6 months and up.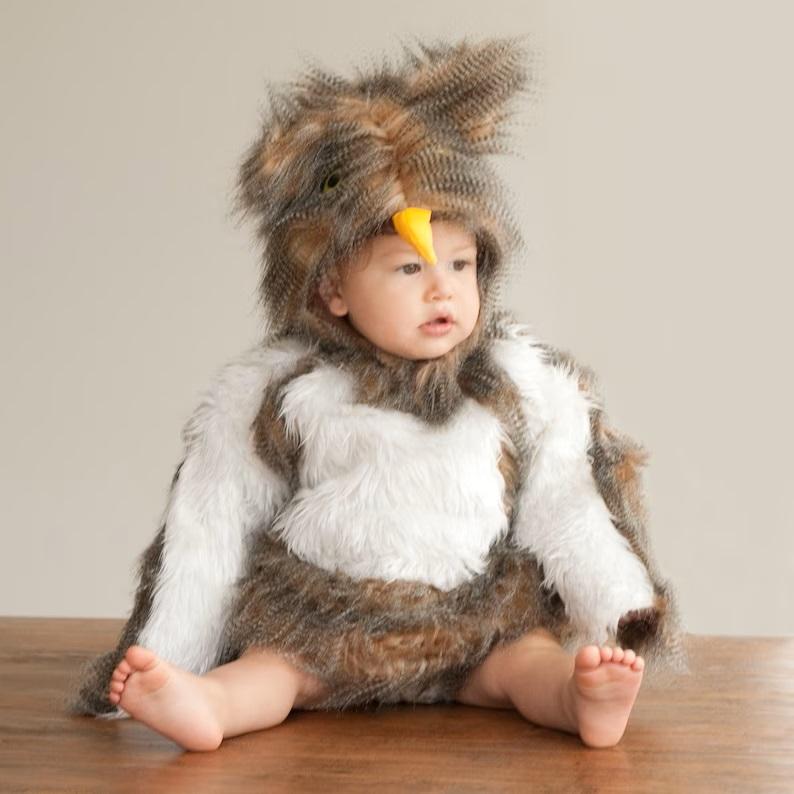 The Creative French Fries Burgers Theme Suits on Etsy are fun and unique Halloween costumes for babies. This set includes a turban hat made from soft, stretchy cotton knit fabric, providing a comfortable fit. The costume is perfect for baby photography and parties. Suitable for babies aged 0-3 months.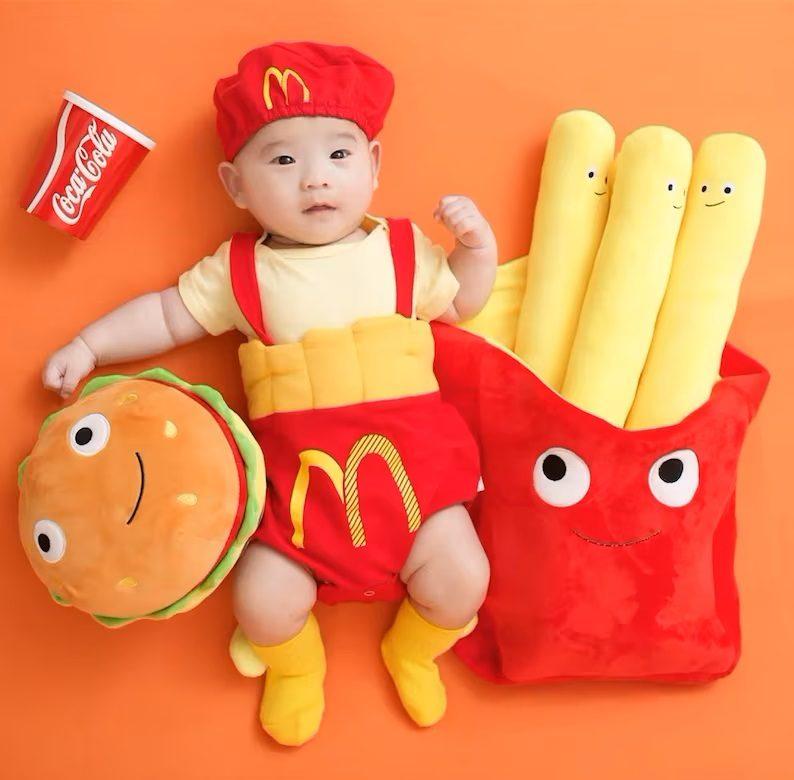 The baby Halloween costume available on Etsy is a perfect choice for your little one. It features a cute monster design and is suitable for baby girls and toddler girls. The costume comes in different sizes, ensuring a proper fit. Adult sizes will soon be available too. Make sure to check the size table for the right fit. Get your little monster ready for a spooktacular Halloween!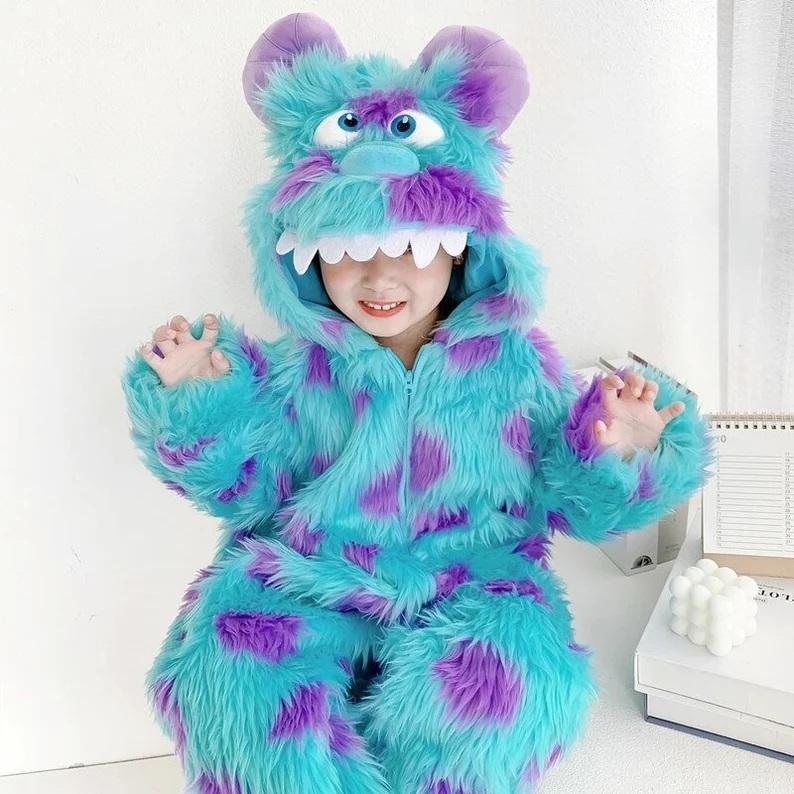 The Bear Suit Halloween Baby Costume on Etsy is an adorable outfit for newborns up to 12 months. It is made of baby-friendly acrylic yarn and is recommended to be hand washed and laid flat to dry. Perfect for Halloween or any day, this cute bear costume will make your baby look absolutely adorable.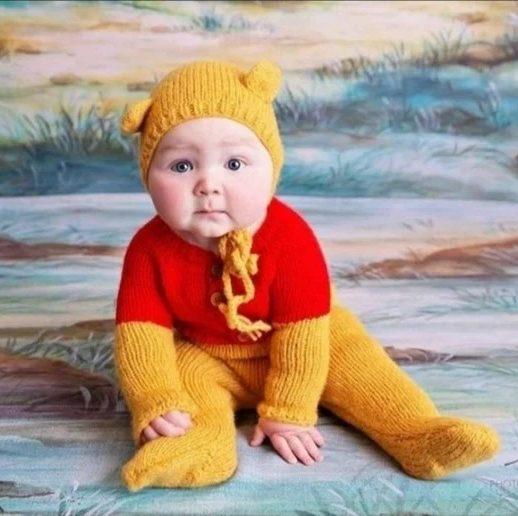 The Snow White Baby Dress on Etsy is an adorable costume perfect for Halloween, birthdays, or photo shoots. It features a fully lined design with lace embellishments and a comfortable, twirly skirt. The back zipper closure ensures easy wearing. Your little one will feel like a princess in this charming Snow White dress.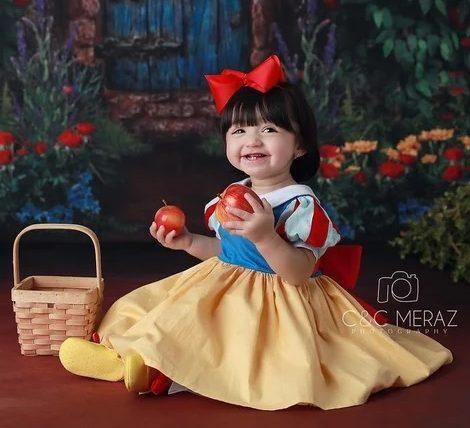 The Baby Funny Costume on Etsy is a cute and unisex Halloween outfit. It features an animal pattern and a one-piece romper design. The costume has long sleeves, an O-neck neckline, and fits larger than usual. It can be machine washed or professionally dry cleaned. The body is unlined and not sheer. Get your little one ready for Halloween fun with this adorable costume!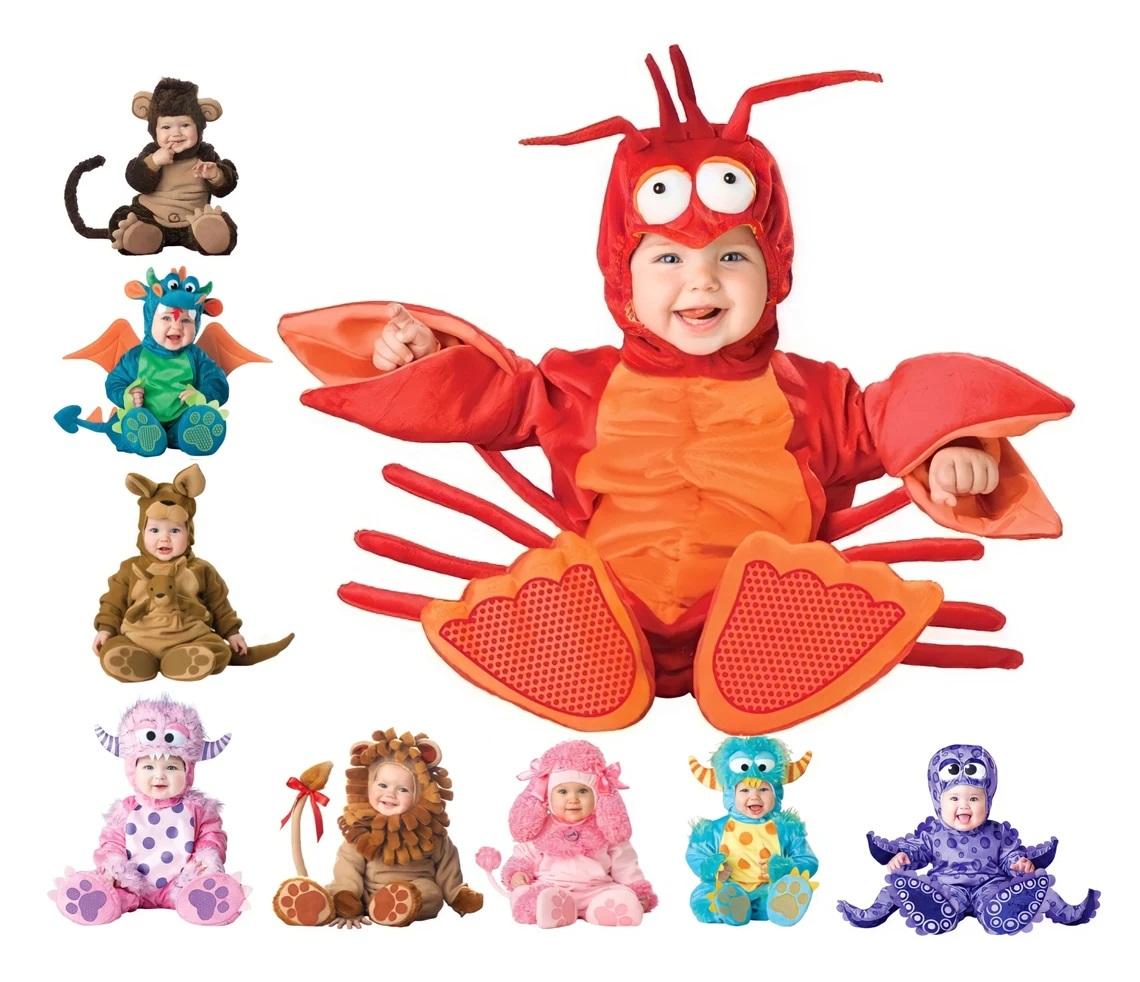 The Baby Bodysuits Romper on Etsy is a cute and cozy Halloween costume for babies. Available in green or pink, it features a dinosaur pattern with embroidery and a zipper. The hooded romper has long sleeves and is made of non-stretch flannel fabric. It can be machine washed or professionally dry cleaned. Keep your little one warm and stylish with this adorable baby costume.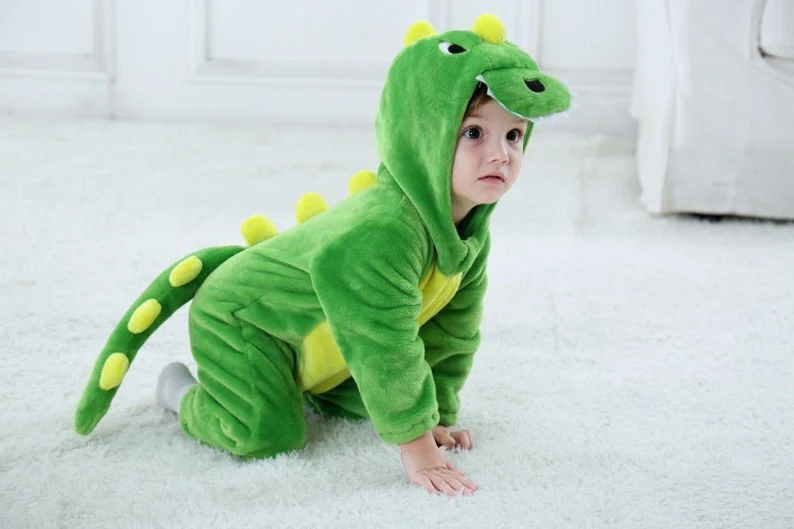 The Old Lady Wig Halloween Baby Costume on Etsy is a unique and fun choice for dressing up your little one. It comes with an immediate digital download of a written pattern, making it easy to create the adorable hat. The costume is available in sizes from newborn to adult, and there is an option to purchase glasses with a chain to complete the look. Perfect for the 100th Day of School or any dress-up occasion!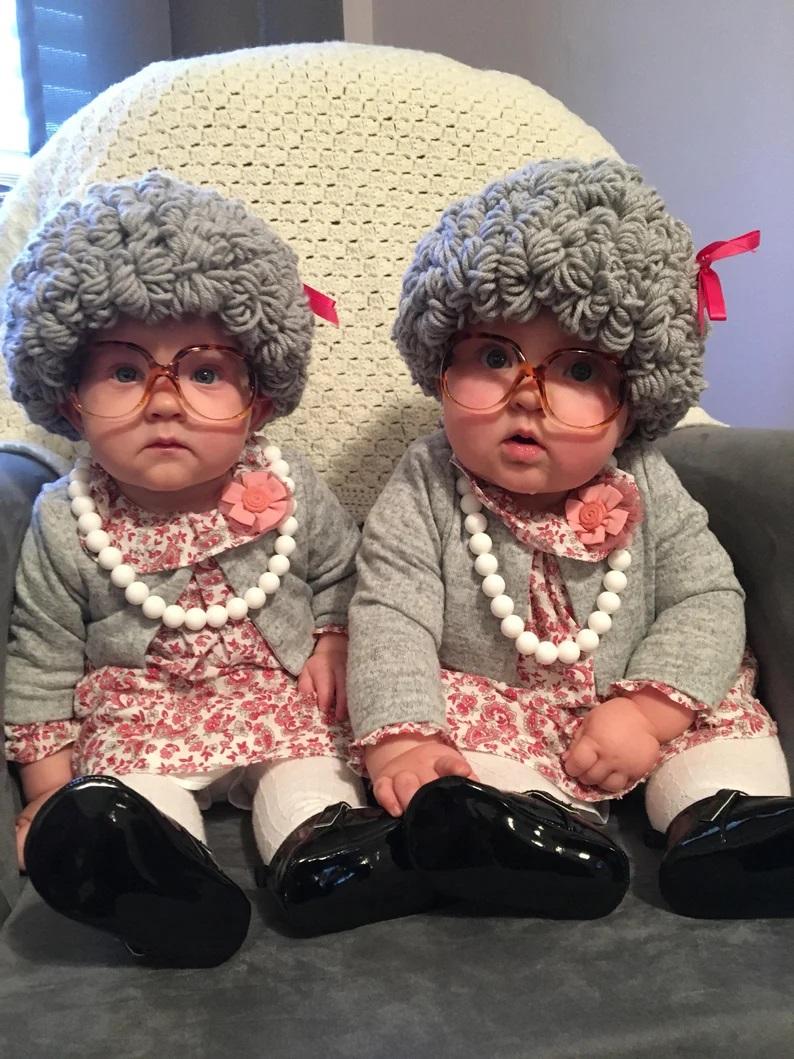 Etsy Baby Costumes: Adorable Creations for a Memorable Halloween
Etsy offers a delightful selection of baby Halloween costumes, including adorable crochet creations. From cute animal-themed rompers to unique handmade designs, you can find the perfect outfit to showcase your baby's style. These costumes are crafted with love and attention to detail, ensuring both comfort and cuteness for your little one.
By supporting Etsy sellers, you not only receive a high-quality costume but also contribute to the success of small businesses. The handmade nature of these costumes adds an extra touch of charm and authenticity. Explore the world of Etsy baby Halloween costumes and find the perfect crochet creation or unique outfit to make this Halloween a memorable one for your baby.