The Best 2nd Birthday Gift Ideas – Diverse & Fun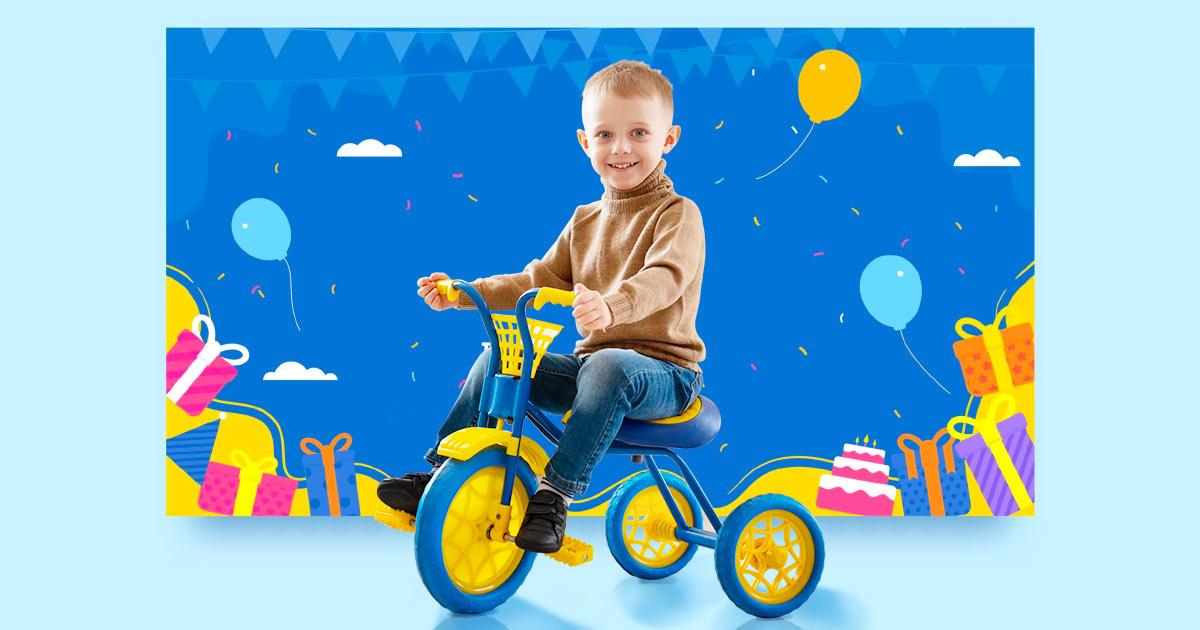 Are you looking for 2nd birthday gift ideas? Let this list help you out.
When finding the perfect 2-year-old birthday gift, let's dive into the exciting world of gift-giving! Here are a few fabulous tips to help you on your quest. First off, remember that little ones are thrilled with any new surprise, so don't fret about sky-high expectations. Next, focus on gifts built to last and crafted with care from top-notch materials like sturdy wood and high-grade plastic. This way, you'll invest endless hours of fun and exploration. 
Here's the secret sauce: look for toys that can capture children's hearts across different age groups. That way, your gift will continue to be a star attraction as your little one grows and their circle of friends expands. Lastly, consider your child's unique passions and interests to add that personal touch. By tailoring the gift to their individuality, you'll create unforgettable moments of pure delight. So, gear up for a fantastic birthday adventure and let the gift-hunting begin!
Here are some unique gifts for 2-year-olds you can consider giving:
1. Name Puzzle
One of the best 2nd birthday gift ideas is a name puzzle. Imagine the sheer delight that washes over a child's face when they come across a beautiful wooden creation adorned with their very own name. It's a magical moment that leaves an everlasting impression. 
The vibrant colors dancing on the surface, the intricate craftsmanship, and the pride that comes from having something so personalized – all combine to create an indescribable feeling of being truly special. It's a powerful reminder that they are noticed, cherished, and oh-so-loved. This kind of gift leaves a lasting mark on their heart and brings joy to them every moment. Check out the Fat Brain Toys Wooden Personalized Name Puzzle for this gift.
2. Toss & Grip Catching Toy
Prepare for an action-packed adventure with energetic two-year-olds who are always on the move! There's no denying their fascination with chasing after things; little do they know, it's doing wonders for their development. With every playful pursuit, their gross and fine motor skills receive a fantastic boost, strengthening their muscles, enhancing endurance, improving coordination and balance, and even building core strength. As they learn to listen to their bodies, they go on a remarkable adventure of self-discovery.

Now, let's discuss the ultimate 2nd birthday gift idea for these budding athletes – balls! Whether it's a soccer ball, a bouncy rubber ball, or a fluffy foam ball, they are a winning choice. Imagine the sheer delight on their face as they receive a collection of balls in different sizes and materials. With so many different balls to choose from, there's bound to be a lot of excitement and room for development. For this gift, you can check out the EVERICH TOY Beach Toys Outdoor Games for $18.99.
3. Bikes for Kids
Another exciting birthday gift for a 2-year-old is a bike. Get ready to embark on an exciting journey of two-wheeled adventures with your budding little cyclist! While two-year-olds may not be prepared to pedal a tricycle, fear not! There are fantastic options available that will set them on the path to two-wheeled independence while ensuring their safety and comfort.
Enter bikes equipped with a handy push bar. These high-quality gems allow you to guide and assist your toddler as they learn the art of mobility. With your gentle push, they'll begin to move their feet, finding their balance and discovering the joy of propelling themselves forward. It's a magical process that builds the foundations for future solo bike adventures. If you're planning a gift for a 2 year old girl, you can check out the JOYSTAR Little Daisy Kids Bike for $169.99.
4. Kayak Sleeping Bag
If you're looking for a unique gift for 2-year-olds, try Kayak sleeping bag. Prepare for sweet dreams and cozy slumbers with the delightful kayak sleeping bag for your little adventurer. Imagine the excitement as they paddle off to their dreamland, snug and secure in this charming sleep companion. But wait, there's more! 
This mini version is perfect for their special lovey to join the nighttime escapades, creating a world of shared dreams and endless cuddles. So, get ready for the most precious adventures in sleep as your little one drifts away with their trusty kayak sleeping bag and beloved lovey by their side. Let the journey to dreamland begin! For your reference, you can check out AceCamp Glow in the Dark Mummy Sleeping Bag for $69.99.
5. Bounce House
If you want a unique gift for 2-year-olds, you must not miss considering having a bounce house. Get ready to unleash the boundless energy of your little one with an incredible bounce house adventure! This fantastic inflatable wonderland is the perfect solution to keep them active and engaged, whether for indoor playtime or outdoor excitement. Say goodbye to endless fidgeting and hello to endless bouncing fun! 
Watch as they soar through the air, their laughter echoing joyfully. With a bounce house, there's no limit to the energy they can burn, providing them with a thrilling experience they'll never forget. So, prepare for exhilarating moments of non-stop bouncing bliss, and let the energy-fueled adventure begin! You can consider buying the Giant Unicorn Inflatable Bounce House with Slide for $399.
6. Baby Dolls
Look for baby dolls if you want something adorable for 2nd birthday gift ideas. Introducing the cutest, cuddliest soft baby dolls that will simply steal your heart! With their irresistibly floppy nature, these dolls are designed to be a little bundle of joy. Perfectly sized for those precious 2-year-old arms to embrace, they offer comfort, companionship, and endless hugs. 
Because of their incredible cuddliness, they will quickly become your child's favorite toy. Prepare for pure loveliness as your child discovers the joy of nurturing and caring for their very own soft baby doll. Get ready for heartwarming moments filled with tenderness and affection. These dolls are truly a treasure worth cherishing! For adorable choices, you can buy AranLtion Inch Mini Reborn Baby Dolls for $22.99.
7. Books
Last but definitely not least, a book is one of the best birthday gifts for a 2-year-old. Prepare for a reading journey that evolves with your kids and honors differences. But here's the genuinely enchanting part – books have the extraordinary ability to evolve with your children. 
You can start with the captivating stories crafted for two-year-olds, immersing them in delightful tales tailored to their young minds. As they grow, ensure they continue reading books that resonate with their expanding interests and maturing imaginations. It's the gift of timeless stories that will remain beloved companions, as they reach the age of six and beyond. You can check out the My First Library, A Box of 10 Board for Kids for $16.90.
So that wraps up our list of 2nd birthday gift ideas. You can choose from a lot of different gifts for 2 year old. But, it will be best if you'll find birthday gifts for 2-year-olds that are enjoyable, at the same time, can hone their development in all aspects.