Best Mother's Day Gifts for Grandma 2023 – Extra Special Day For Her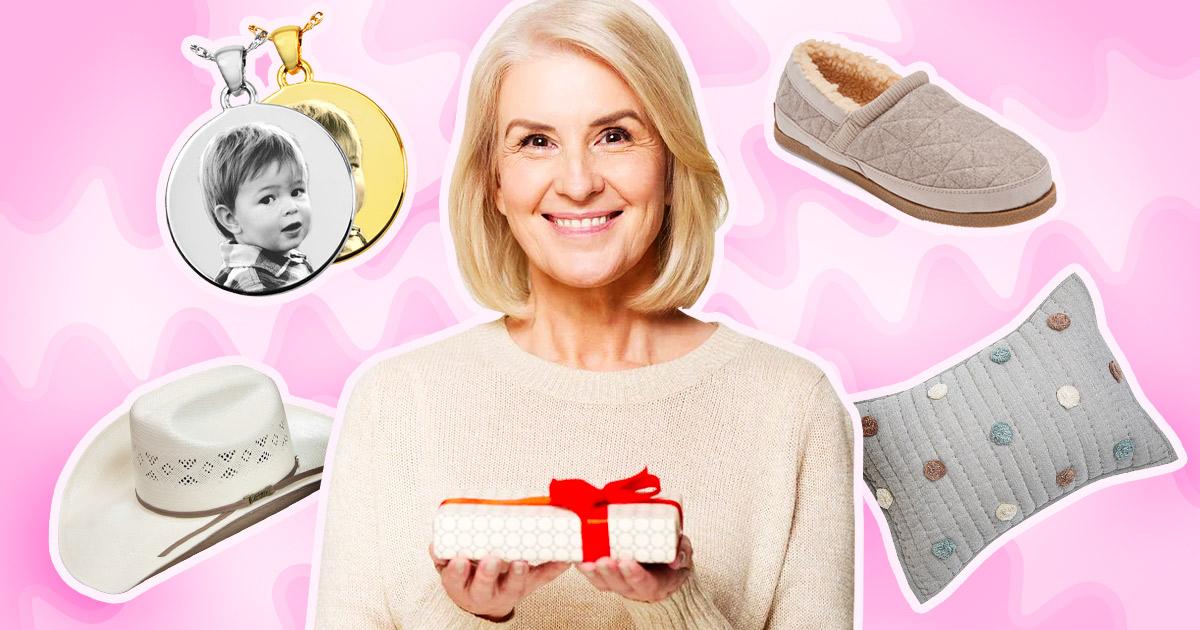 Are you planning to surprise your grandma this coming Mother's Day with a gift? Then you can't miss this list of the best Mother's Day gifts for Grandma in 2023.
We should show our love to our grandmas, bubbes, abuelas, and nanas all year. However, Mother's Day holds a special significance as it allows us to express our gratitude to the matriarch of our family through a heartfelt gift crafted exclusively for her.
To help you in this endeavor, we've curated a delightful collection of the best Mother's Day gifts for grandma this 2023. These thoughtful presents honor her unwavering presence in your life from day one. Remember those freshly-baked cookies and comforting shoulders she offered during times of need? We love and care a lot about them. You need to show how thankful you are now.
Our selection encompasses many options to suit every type of grandma imaginable. From budget-friendly finds to unique and one-of-a-kind ideas for the woman who seemingly has it all, we've got you covered. And let's remember the grandmas-to-be; we have many adorable suggestions to help them cherish this extraordinary phase of their lives.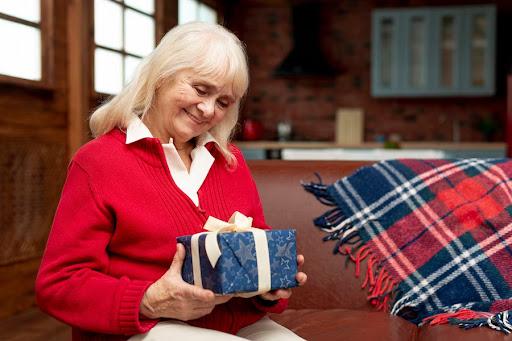 Get ready to celebrate your grandma in the most heartwarming way possible with these enchanting Grandma Mother's Day gifts;
1. Mellow Blanket Knitting Kit
Starting the list of the best Mother's Day gifts for Grandma 2023 is the classic Mellow Blanket Knitting Kit. Do you know how knitting is often seen as something only grandmas do? Well, guess what? We Are Knitters has changed the game and made it cool for everyone, regardless of age. And this knitting kit they've got? It's seriously awesome!
Inside this kit, you'll find everything you need to make a super cozy blanket perfect for those chilly spring nights. We're talking about good wool yarn, knitting needles, and a pattern that's easy to follow. The directions are very clear and will walk you through every step.
And let's be honest, this blanket is the kind any grandma would adore. So go ahead and give her this wonderful knitting kit as a gift of warmth and love. Trust us. She'll be thrilled to snuggle up with it whenever she wants.
2. Special Mother's Day Gift Set
Who says you must settle for just one gift when spoiling your amazing grandma? You can make the day a bit more special by checking out more Mother's Day gifts 2023 for grandma. Why not go out and give her not one, not two, but FIVE fabulous surprises in one awesome box? Yep, you heard that right! Inside this incredible package, you'll discover a treasure trove of delightful goodies bound to put a massive smile on your grandma's face. First, we've got some cozy slippers to keep her feet warm and snug because Grandma deserves the royal treatment!
But wait, there's more! We've also included a charming mug that she can sip her favorite tea or coffee, complete with a cute design that will melt her heart. And to ensure she always has a reminder of your love wherever she goes, we've added a lovely keychain that she can attach to her keys or purse.
Now, let's talk about pampering. We've included a soft and luxurious towel that will make her feel like she's at a spa whenever she wraps herself in it. And what's a spa-like experience without some heavenly bath bombs? Yep, we've got those too! She can indulge in a relaxing soak, surrounded by fragrant bubbles that will transport her to pure bliss.
3. Williams Sonoma Blue & White Herb Starter Set
This great blue and white glazed china herb starter set from Williams Sonoma will surely blow you away. Get ready to witness the perfect blend of functionality and jaw-dropping aesthetics in one delightful package.
Gardening just got a serious upgrade, my friend. This set includes not just one, not two, but THREE charming pots that are simply begging to be filled with your grandma's favorite herbs. And guess what? They come with a matching tray that adds a touch of elegance to her space and keeps everything organized and tidy.
4. L.L. Bean Wicked Good Slippers
One of the best Mother's day gifts for Grandma 2023 that you must consider giving is a pair of comfortable slippers like L.L Bean Wicked Good Slippers. These L.L.Bean shearling slippers are an absolute hit during gifting seasons, and get this—they sell like hotcakes, with a pair flying off the shelves every seven seconds! If you're scratching your head trying to figure out what to get Grandma, your search is over.
Let me tell you why these slippers really are the real deal. First, they are lined with the softest, most luxurious genuine Australian lambswool you can imagine. We're talking ultimate comfort and warmth here, people. Your grandma will no longer have cold feet.
5. Smythson Jewelry Box With Travel Tray
To keep your grandma's most cherished items safe and sound, you must look out for a Grandma Mother's Day gift like Smythson Jewelry Box With Travel Tray. Regarding quality and longevity, Smythson is the brand you can trust. And let me tell you, this navy crocodile embossed calf leather jewelry box is an absolute stunner!
We all know Grandma's jewelry and precious keepsakes are important to her. That's why she deserves nothing but the best, and this elegant jewelry box is exactly that. It was made with careful attention to every detail, and it has a classy look that will make her heart skip a beat.
6. Grandma Keychain
Are you wondering about a personalized mothers day gift for grandma? Grandmas go gaga over small gifts that have a touch of sentimentality. And you know what fits the bill perfectly? Keychains! They may seem simple, but trust me. They think of them as very important.
Here's the deal: keychains are not just cute trinkets. They're super practical too. Everyone uses keys! And your grandma is no exception. So why not give her a keychain that keeps her keys safe and reminds her of your love every single day?
Picture this: she reaches into her purse, and there it is—a keychain with a heartfelt message or a meaningful symbol. It's a small sign of your love that she can take with her wherever she goes. She'll think of how close you two are when she opens her front door or starts her car.
7. BlueRidgeBoards Personalized Cutting Board
Let me tell you about a seriously best Mother's day gift for Grandma 2023: a personalized cutting board. Trust me; she'll love it!
Here's the scoop: this cutting board comes in three gorgeous wood types—maple, cherry, and walnut. You can pick the one that looks best in your grandma's home and fits her style. And wait, it gets even better! You can also select the size that fits her needs perfectly. How cool is that?
But here's the real game-changer: if you want to achieve a personalized mothers day gift for Grandma. You can make this cutting board extra special by adding your grandma's name, important dates, initials, or any other meaningful details. It's like creating a one-of-a-kind piece just for her!
The best Mother's day gifts for grandma 2023 can include many things. But, what matters most is the thought and love you include in your Grandma's mothers day gift.