Cheap Rain Coat for Kids – The Cutest Options for Your Little Ones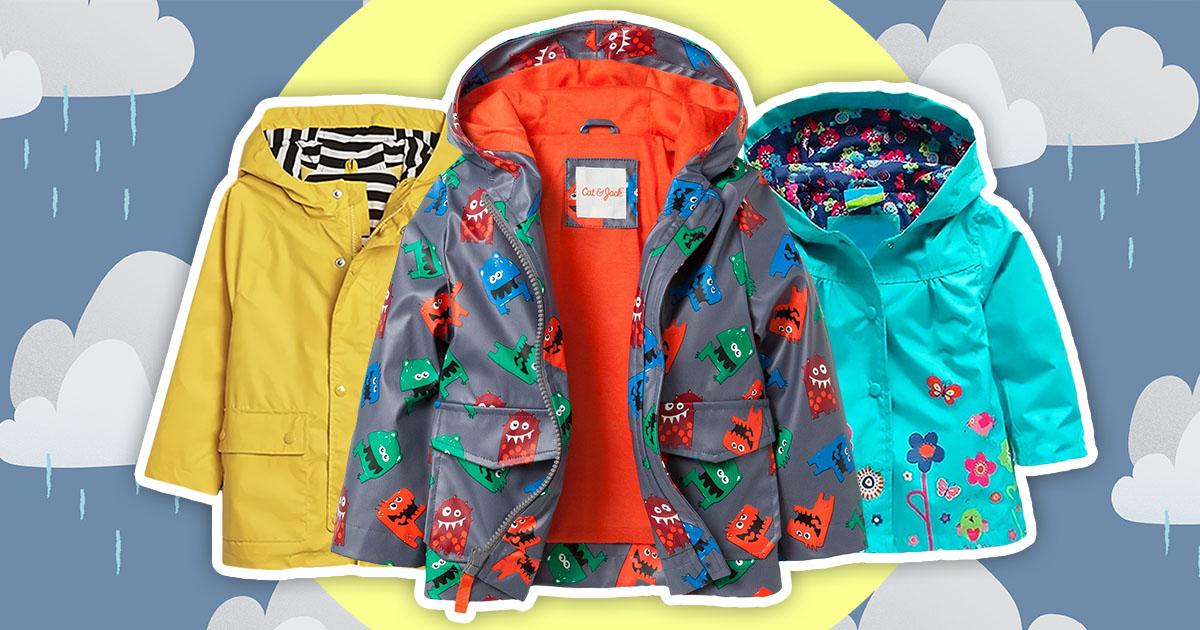 I'm taking a different approach this academic year when it comes to purchasing rain jackets for children. Anybody else on board with me? There's something inexplicable about rain jackets, but my little ones seem to misplace them without a second thought. Whether it's during soccer practice, play dates, or even at the YMCA, you can bet that one of my kids' jackets is lurking somewhere in the vicinity.
To tackle this issue, my strategy for this autumn involves searching for budget-friendly rain jackets designed for children, priced below $30. I want them to serve their purpose effectively without causing a major crisis if they happen to go missing. After all, it feels like my kids are growing out of their clothes every time I blink!
Hiheart rain jacket for kids ($29.99)
If you've already caught a glimpse of rain in your upcoming forecast, it's time to make a beeline for Amazon. There, you'll stumble upon a remarkable treasure—the Hiheart rain jacket for kids that effortlessly channels the stylish essence reminiscent of Tommy Hilfiger's iconic designs. What's even more impressive is that this rain jacket for kids comes at an incredibly affordable price, sparing you from the burden of a steep designer price tag.
With just $30, you can make a smart investment in your child's wardrobe while providing them with a rain jacket that not only keeps them dry but also keeps them looking effortlessly chic. Say goodbye to compromising on style or breaking the bank because this Hiheart rain jacket delivers both quality and affordability in one delightful package. Don't miss out on this opportunity to elevate your little one's rainy-day attire while keeping your budget intact. Head over to Amazon and secure this must-have piece before the raindrops start falling.
Cat & Jack Raincoat ($18.99)
In our household, there's a beloved go-to label that never fails to impress: Cat & Jack by Target. We simply can't resist the irresistible combination of cuteness and affordability that this brand consistently offers. When it comes to outfitting our family, Cat & Jack emerges as a true champion, delivering stylish and adorable clothing options that won't break the bank. From trendy tops and cozy sweaters to playful dresses and comfortable pants, Cat & Jack covers all the bases with their wide range of designs.

Whether we're dressing up for a special occasion or keeping it casual for everyday wear, we can always rely on Cat & Jack to provide high-quality garments that not only look great but also fit comfortably. Plus, their attention to detail and on-trend styles ensure that our family is fashion-forward without compromising our budget. When it comes to finding the perfect blend of style and affordability, this cute rain coat by Cat & Jack remains our unwavering choice, and we couldn't be happier with the charming and pocket-friendly options they bring to our family's wardrobe.
Patterned windbreaker ($21.26)
If you happen to reside in an area where drizzles are more frequent than downpours, your child has the perfect opportunity to flaunt a stylish and practical alternative to a traditional waterproof rain jacket. Say hello to this enchanting little girls rain jacket, available at H&M. Not only does this delightful piece possess water-resistant properties, but it also exudes an undeniable charm that will make your little one stand out in any crowd.
Gone are the days of compromising on style when it comes to rainy-day attire. This unicorn windbreaker effortlessly combines fashion and function, providing your child with the best of both worlds. The windbreaker's water-resistant fabric ensures that light drizzles won't dampen their spirits, keeping them comfortably dry during unexpected showers. Meanwhile, its whimsical unicorn design adds an extra touch of magic, elevating their overall look and bringing a smile to their face.
Columbia Girls' Switchback II Waterproof Jacket ($29.99)
When it comes to dependable outerwear brands, Columbia never fails to impress, and I recently stumbled upon a delightful surprise. At Dick's Sporting Goods, I discovered a remarkable raincoat from Columbia's collection, priced under $30. Talk about a thrilling find! This particular gem, known as the Columbia Kids rain jacket, not only boasts the trusted quality associated with the brand but also comes in an extensive range of timeless colors that are sure to please.
Columbia has long been renowned for its commitment to crafting durable and reliable outdoor gear, making it a go-to choice for adventurers of all ages. So, to uncover a rain jacket from this esteemed brand at such an affordable price is truly a triumph. The Columbia Kids rain jacket is designed to withstand the elements, keeping your child dry and comfortable even during unexpected showers. Whether it's a stroll through the park or a weekend camping trip, this jacket will undoubtedly become a reliable companion for your little one.
MGEOY Girls Rain Jackets ($27.99)
The MGEOY Girls Rain Jackets are lightweight and waterproof hooded raincoats designed specifically for kids. These raincoats offer a perfect blend of functionality, comfort, and style, making them an ideal choice for protecting children from wet weather conditions.
One of the key features of these rain jackets is their lightweight construction, which ensures that kids can move around freely and comfortably without feeling weighed down. This is particularly important for active children who love to play and explore outdoors, as it allows them to enjoy their activities without restrictions.
Which of the Cute Raincoats for Kids Will You Buy?
Get your kids ready for the rainy season with these affordable and stylish rain jacket for kids! Shop now and ensure they stay dry and fashionable without breaking the bank. Don't miss out on these amazing deals – grab your favorite rain jacket today!