Discover the Joy of Hygge Gift Ideas: Embrace Coziness & Comfort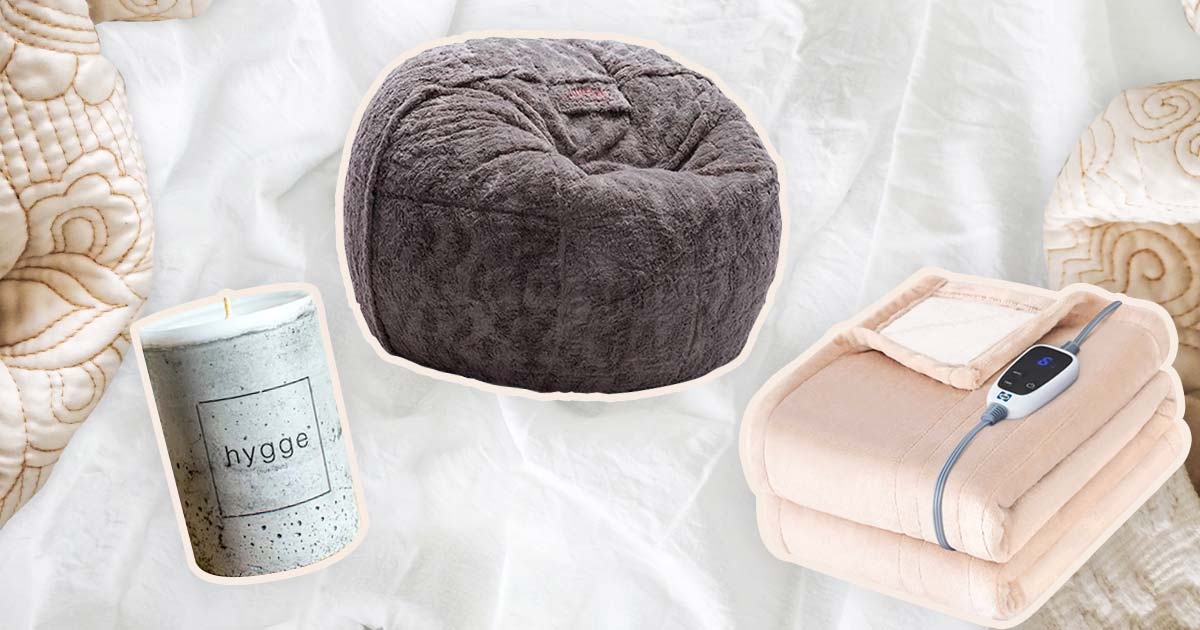 In recent years, the Danish concept of hygge (pronounced hue-guh) has gained global popularity. It embodies the idea of coziness, comfort, and contentment in simple everyday pleasures. Originating from Denmark, where long, dark winters necessitate finding joy in small moments, hygge has become a cherished way of life for many. It encourages individuals to embrace warmth, relaxation, and a sense of well-being through activities and items that bring comfort and happiness.
Hygge encompassed various experiences that foster a sense of coziness and contentment. It can be found in the warmth of a crackling fire on a winter evening, the soothing aroma of a freshly brewed cup of tea, or the softness of a warm blanket wrapped around you. It's about savoring the company of loved ones, sharing delicious food, and creating a cozy ambiance that fosters relaxation and connection.
Hygge Gifts Ideas for Everyone Who Needs More Comfort & Coziness Right Now
Now, as we navigate through challenging times and seek solace in the little things, the idea of hygge has become even more appealing. That's why we've curated a list of our favorite hygge gifts that can bring comfort and coziness to anyone in need. These gifts are designed to inspire moments of relaxation, warmth, and joy, making them perfect for family, friends, or even for treating yourself.
In this collection, you'll find items that evoke a sense of hygge, such as plush blankets, scented candles, cozy socks, and books that transport you to a world of tranquility. Each gift has been carefully selected to enhance the hygge experience and provide a respite from the demands of everyday life.
So, whether you're looking to create a cozy atmosphere at home, find solace in a good book, or indulge in a comforting treat, these hygge gift ideas are sure to bring a smile to your face and a warm embrace to your soul. Let's explore the list of our favorite hygge gifts, and may they help you discover the beauty of finding comfort in life's simple pleasures.
The Hygge Soy Candle in a Concrete Vessel is the perfect gift to create a cozy ambiance and promote relaxation. Hand poured in Vermont, this candle is crafted with American-grown soy and features a lead-free cotton wick infused with vegetable-based wax. The unique blends of premium grade fragrance and essential oils fill the air with a comforting and soothing aroma. With its reusable seamless concrete vessel, this vegan candle not only adds warmth to any space but also brings a touch of modern elegance.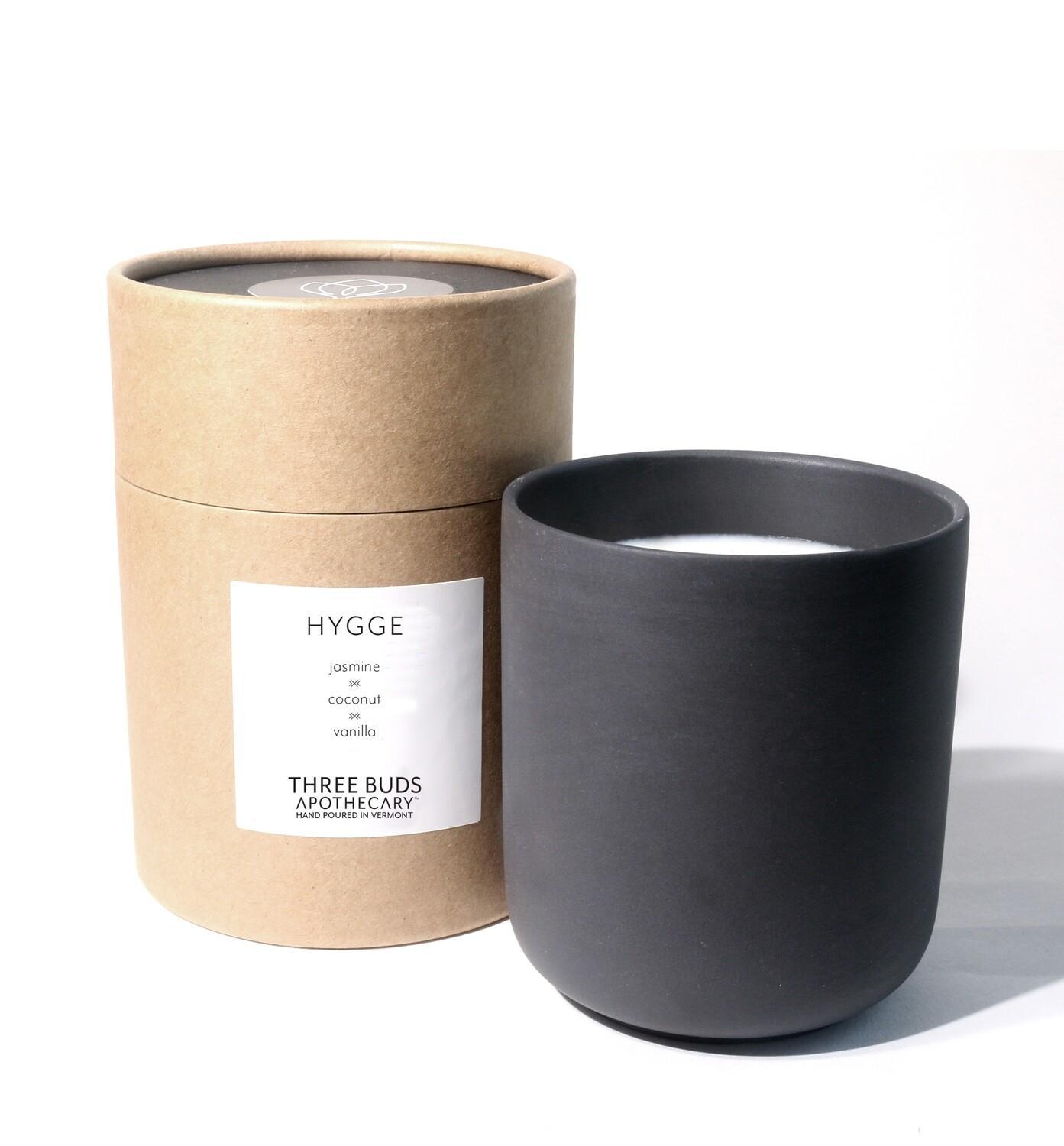 The Isabel Rib Sweater Pant is a fantastic hygge gift idea, offering both comfort and style. With an adjustable drawstring, these lounge pants offer a customized and comfortable fit. Made with an anti-bacterial viscose blend yarn, these pants keep you feeling fresh and cozy. Whether you're unwinding at home or going about your daily tasks, these lounge pants emanate an elegant and polished appearance. Pair them with the Isabel Rib Sweater for a complete cozy ensemble.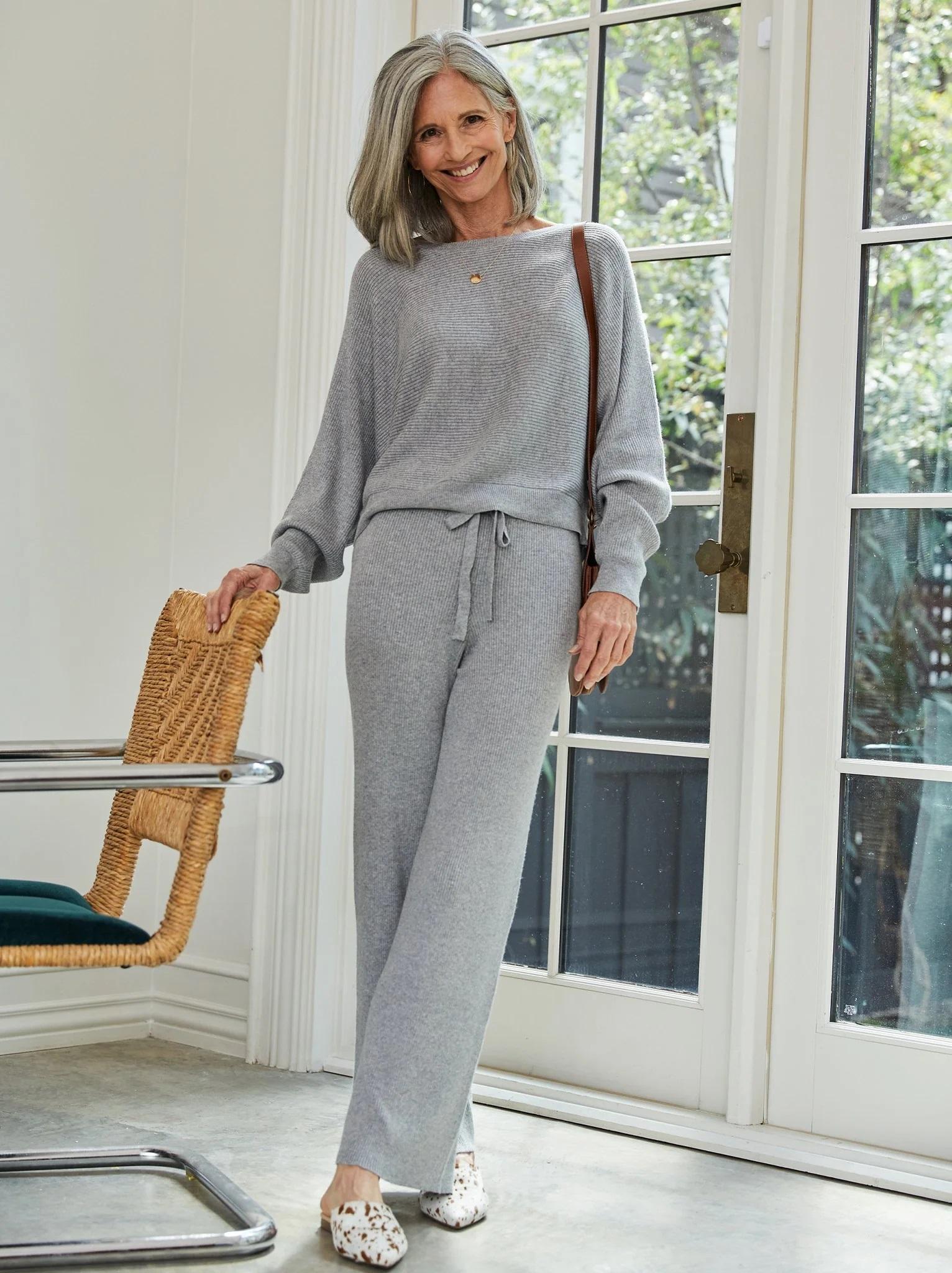 The heated blanket from SEALY is a wonderful hygge gift idea to create the perfect wintertime lounging spot. This electric throw blanket is ETL and FCC certified, ensuring safety and lower electromagnetic radiation. Whether you prefer a weighted or unweighted option, this gift is perfect for cozying up on the sofa, couch, or bed during the colder months, making it an ideal present for anyone in need of warmth and relaxation.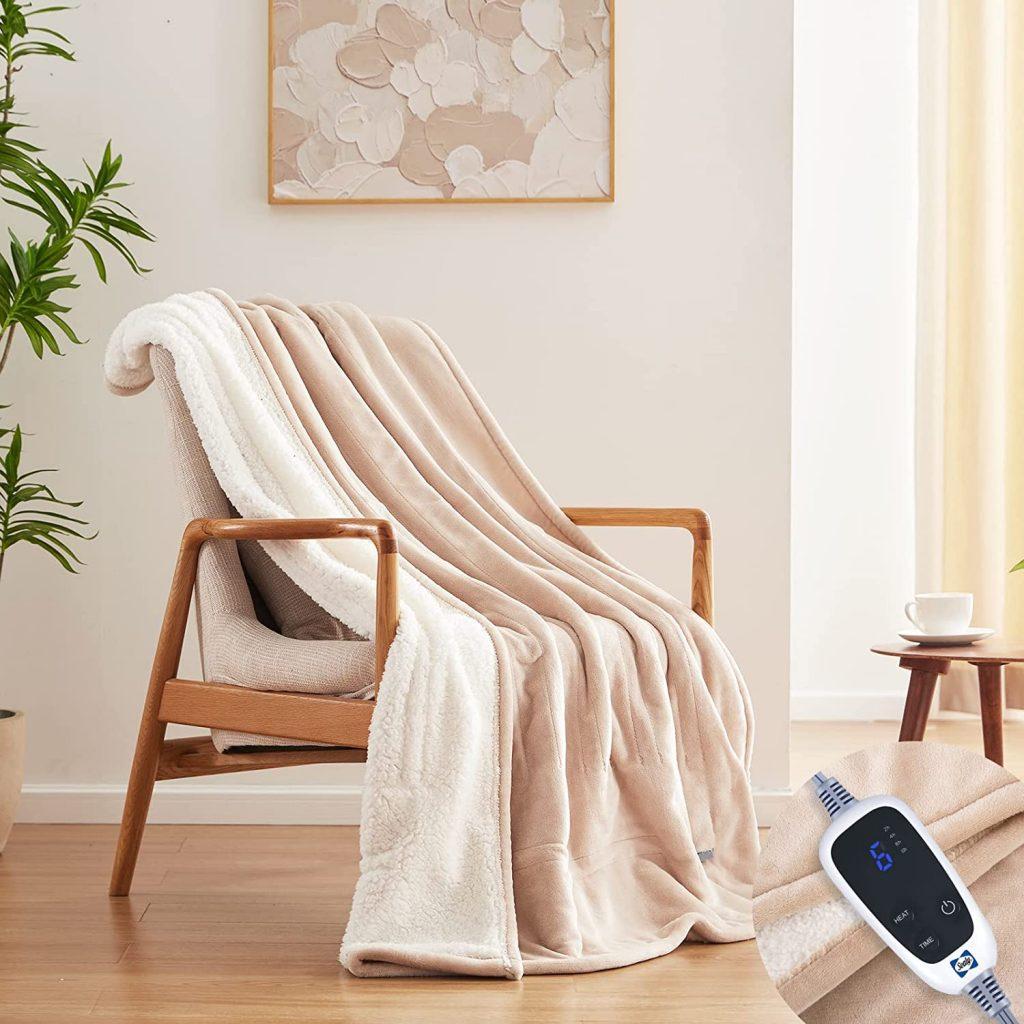 The Oversized Lovesac Cushion Chair is the epitome of hygge, enveloping you in comfort and coziness. This chair, reminiscent of a grown-up version of a bean bag chair, offers a soft and luxurious seating experience. Its oversized design allows for ample space, accommodating not only you but also the kids and even the dog. 
While it may be a splurge, lounging in this chair is like a dream come true. The Lovesac Cushion Chair provides cloud-like comfort. Indulging in this hygge gift idea ensures ultimate relaxation and a cozy retreat at home.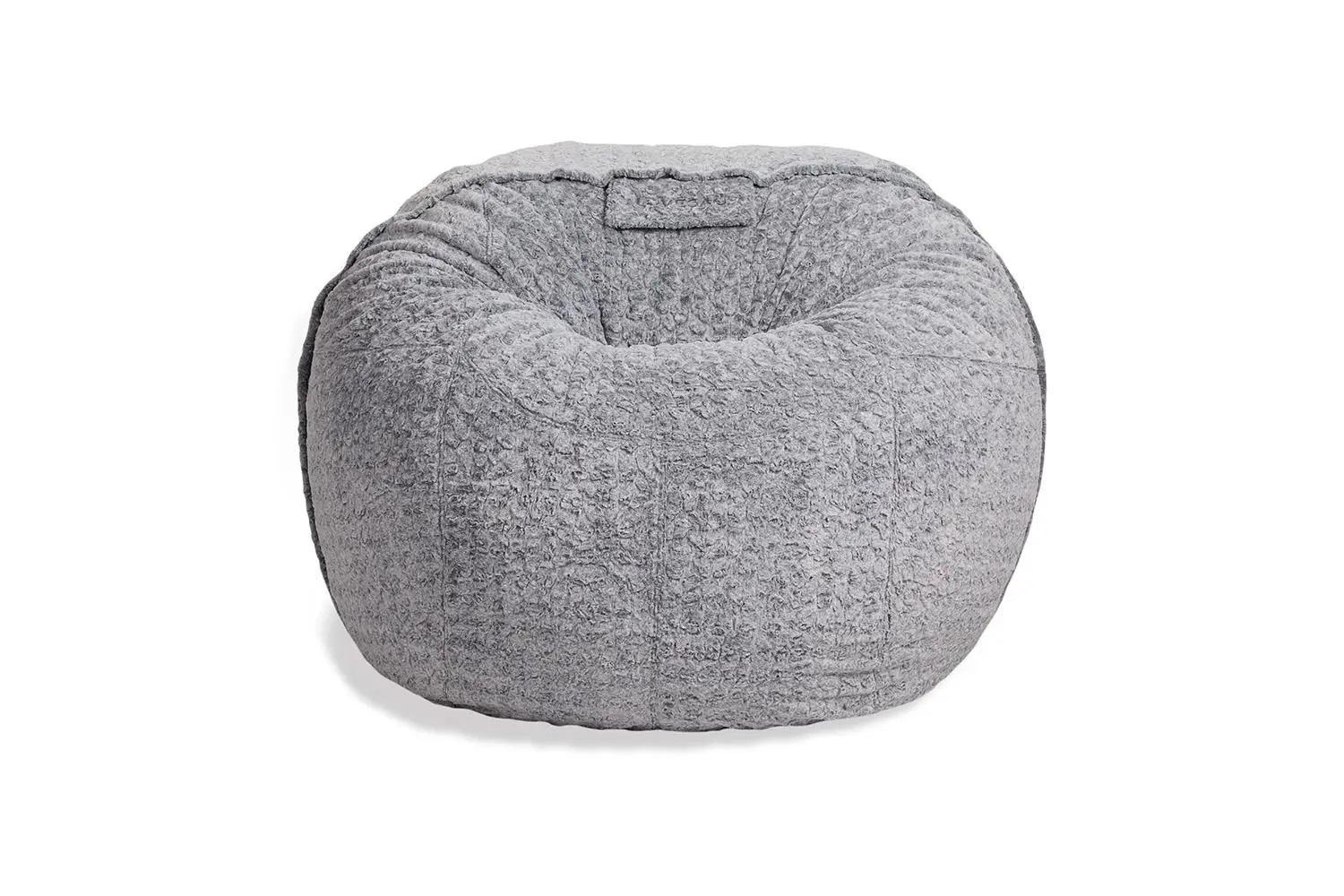 The James & Co No.10 Cotton Home Fragrance Reed Diffuser Set is a perfect hygge gift idea that brings warmth and peace without the need for a flame. This set features a crisp fresh cotton blossom fragrance with notes of linen, orange flower, and a clean, powdery base. The reed diffuser provides up to 8 weeks of blissful fragrance, creating a soothing ambiance in any space. 
This vegan-friendly and cruelty-free product adds a touch of luxury to the home while promoting a sense of tranquility and relaxation. With its elegant design and long-lasting fragrance, this hygge gift is a wonderful way to create a cozy atmosphere and enhance the overall hygge experience.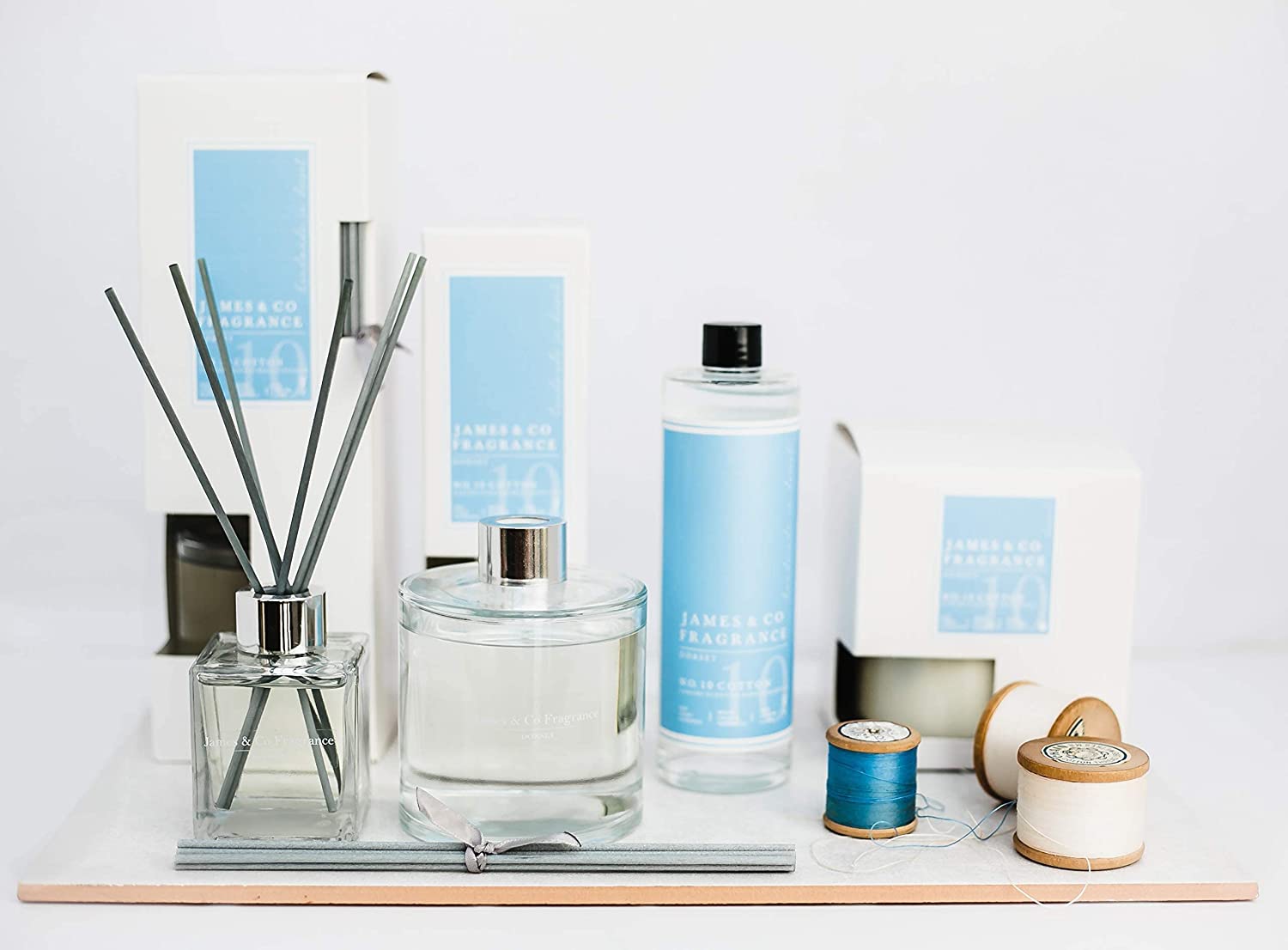 Embrace Coziness with Thoughtful Hygge Gifts
No doubt, these hygge gift ideas offer a wonderful opportunity to bring comfort, coziness, and a sense of well-being into the lives of our loved ones. Whether it's through a scented candle, cozy clothing, a heated blanket, or an oversized cushion chair, these gifts embody the essence of hygge and encourage us to find joy in the simple pleasures of life. 
By embracing hygge, we can create a warm and inviting atmosphere where moments of relaxation and contentment flourish. So, whether you're looking to treat yourself or someone special, explore our curated list of hygge gift ideas and experience the magic of finding comfort in the little things.