Unleashing the Power of The Earthling Co. Shampoo – From Doubt to Devotion!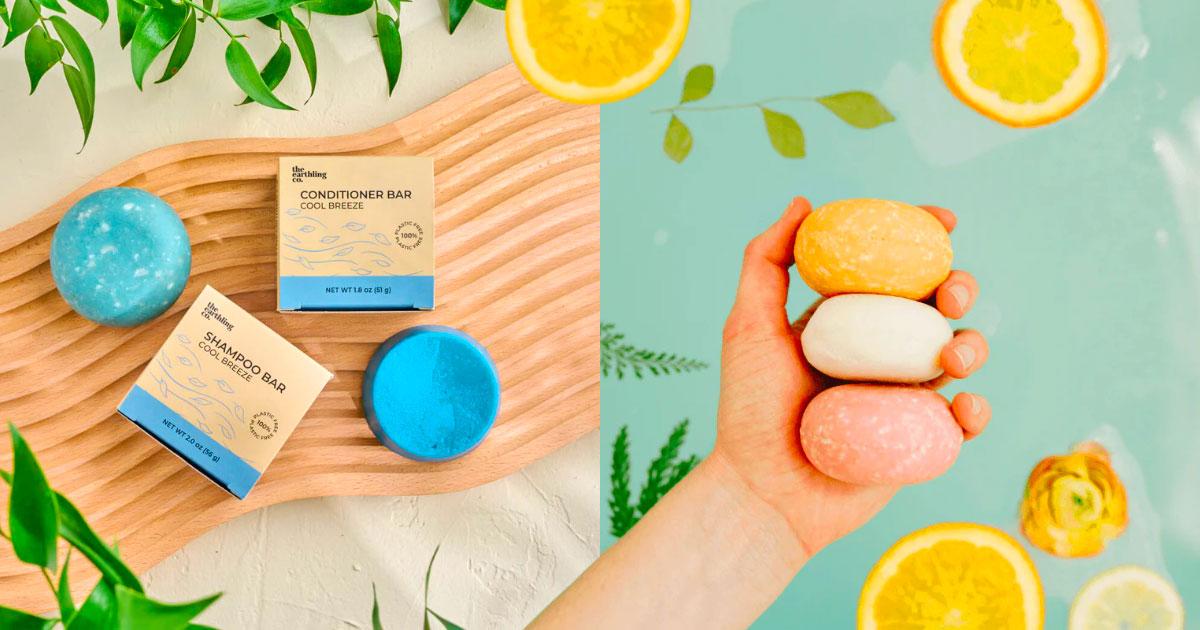 Let me tell you about The Earthling Co. Shampoo review and how this little hair buddy changed my hair!
This shampoo caught my eye because it comes in a small box. There's nothing else but the 100% recyclable box and paper bag it comes in. I'm trying to make my family's better choices for the environment, so this is a big plus. 
Another great thing about it is the ingredients. Just like the "safer" ingredients I was searching for in the Hairstory shampoo, these bar shampoos from The Earthling Co. proudly boast of being free of SLS, fillers, silicones, parabens, and preservatives. Additionally, they are cruelty-free because they do not use palm oil, do not test on animals, and are vegan.
But wait, there's more! One bar, about 3 oz, can last up to 80 washes. That's impressive, right? And here's a bonus: you can easily take it with you when you travel, and it won't trouble you at TSA checks.
Describing My Hair Before Using Earthling Co Shampoo
Before we dive into the Earthling Co review, let me give you some insight into my usual hair routine, so you can compare it to your own and better understand it.
My hair falls just below shoulder length and has a wavy to curly texture, leaning more toward the frizzy side. It's completely natural—I've never dyed it—and I tend to keep my product usage to a minimum. Occasionally, I'll spritz a bit of hairspray or use dry shampoo when needed.

Lately, I've been using Tresemme shampoo around 3 to 4 times a week, and I'll condition my hair approximately once a week. Typically, I let my hair air dry, but now and then, when I want to tame the frizz, I'll use my straightening iron. However, I've noticed that my hair has been greasier than usual. To deal with this, I've started using dry shampoo twice weekly in between washes.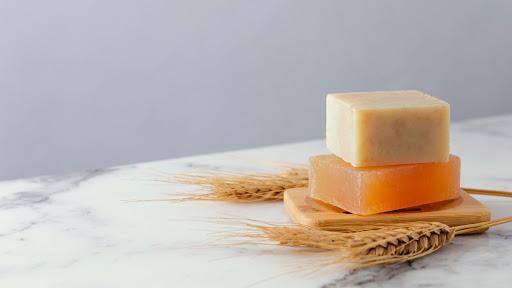 How to Use The Earthling Co Shampoo Bar?
If you've never tried bar shampoo, it looks similar to a soap bar. Here's one of The Earthling Co Reviews about this shampoo bar:
The shampoo bars from The Earthling Co. contain ingredients like lemon juice, lemon powder, essential oils, cocoa butter, and coconut oil. When used together, they clean and hydrate your hair. The best part is you have seven different scents to choose from! They range from a woodsy "sweet sandalwood" to a bright "citrus sun" and even a light and refreshing "simple fresh."
When I hopped into the shower and used the bar shampoo for the first time, I doubted how well it would lather up and clean my hair. But let me tell you, OMG, that lather was incredible! I rubbed the bar directly on my wet hair a few times, then lathered it in my hands for a few seconds before giving it a good wash. My hair was covered in rich, soapy lather. It was the lather you could practically mold into sculptures with your hair. Two thumbs up for that lather!
When it came time to rinse it out, my hair felt squeaky clean. It was like the feeling you get after using a deep-cleansing shampoo designed to remove all the product buildup from your hair.
I used the conditioner bar after shampooing. However, I concentrated its use on my hair's ends. That's how I usually use my regular conditioner as well. I held the ends in one hand, rubbed the bar onto them with the other, and then ran my fingers through them. The conditioner felt creamy and luxurious, and it rinsed out quickly.
After my first use, I was 100% satisfied with how well The Earthling Co. shampoo lathered up and how clean my hair felt afterward. It had a fresh scent, but it wasn't overpowering. I chose the Citrus Sun scent, and while it was mild during the shampooing process, it didn't leave any noticeable scent after I rinsed it out.
A Day After Using Earthling Co Shampoo
So, after washing my hair, I gently towel-dried it and let it air dry naturally. My hair tends to get quite voluminous when I allow it to air dry, and this wash was no exception. But here's the best part—it didn't feel heavy or dirty.
The following day, my hair felt clean and had that lovely fullness without feeling weighed down. I was actually able to skip washing my hair that morning, and it still looked fresh. Around mid-morning, I decided to style it with a flat iron. Surprisingly, my hair handled the heat really well and didn't lose its body.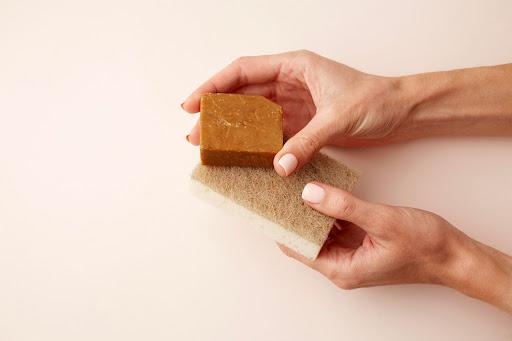 Earthling Shampoo Bar Reviews – After a Week of Usage
After using The Earthling Co. shampoo for a whole week, I was thrilled that my hair still felt fresh and had a nice bounce. There wasn't any excessive buildup or that heavy feeling you sometimes get from certain products. It didn't make my hair greasy, either.
Here's something interesting—I fell ill with the flu and pneumonia that week, but surprisingly, my hair looked good. And let me tell you, that was a significant win considering how awful I felt overall. It seems slightly frizzier than usual, but I attribute that to the non-stop rain and humidity we've been experiencing here in Nashville.
By the way, if you experience any frizziness with this shampoo, please let us know! Please share your story with us.
Is Earthling Co's Bar Shampoo Worth a Try?
Yes! I'm officially a 100% convert to The Earthling Co. shampoo!
Actually, I revisited their website and ordered three more bars. You can save money on shipping by buying in bulk for the future. Oh, and here's a tip: if you sign up for their emails, they offer fantastic discounts!
I love this shampoo because it doesn't come in a bottle. It's easier on the environment and streamlines the process overall. Plus, my shower now feels more minimalist and streamlined, with just three bars of soap on the shelf. I don't have to worry about bottles tipping over and making a mess on the shower floor.
First and foremost, I adore the results this shampoo has given my hair. You realize I bought it again. Everything you need to know may be gleaned from it.