15 Best Halloween Art Craft Ideas For Teens To Try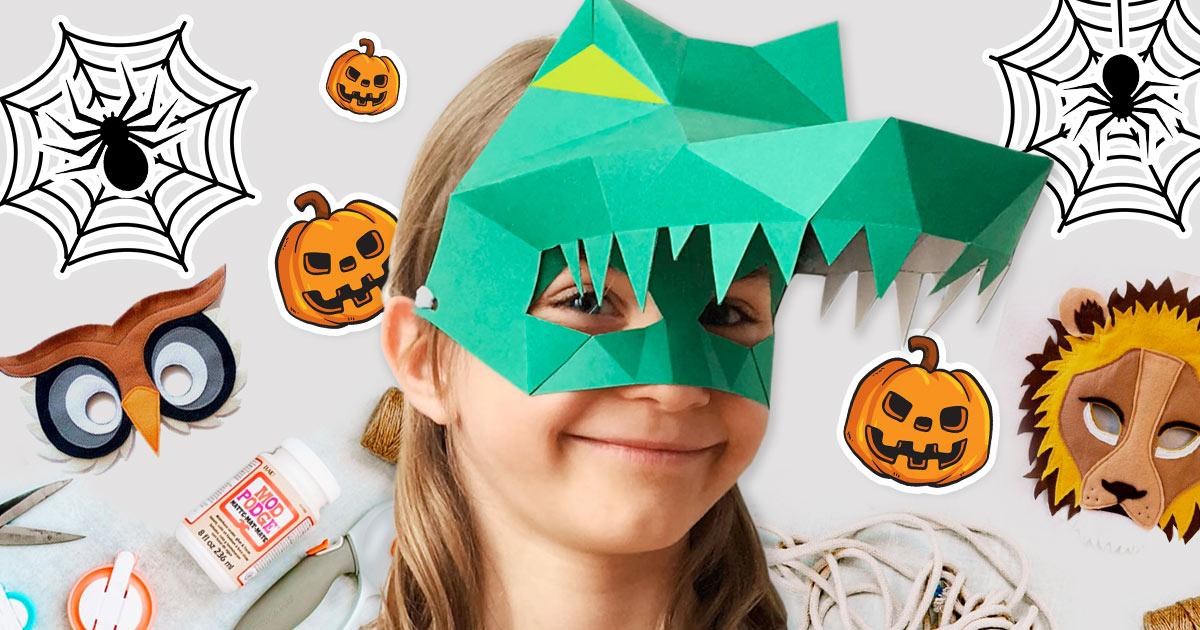 Are you a teenager seeking exciting Halloween art ideas to ignite your creative spirit? Look no further! Halloween is the perfect time for teens to indulge in thrilling art projects and craft their way into the spooky holiday spirit. In this blog post, we've handpicked the 15 best Halloween art craft ideas specifically tailored for teens. From mesmerizing pumpkin designs to eerie candle holders and more, these crafts will unleash your imagination and provide a thrilling outlet for your artistic talents. Prepare yourself to explore the captivating realm of Halloween art and crafts, where your creative spirit will take flight!
15 Halloween Craft Ideas for Your Teens to Do
1. Halloween Layered Candles
Create mesmerizing Halloween-themed layered candles using different colored wax and spooky motifs. These Halloween art candles will add an eerie ambiance to your festive decorations.
2. Felt Ornament Ghosts
Craft adorable felt ornament ghosts using soft felt fabric, stuffing, and googly eyes. You can either suspend them on your Halloween tree or incorporate them as adorable accents to enhance the ambiance of your Halloween-themed room.
3. Dracula Bookmark
Bring a touch of Halloween to your reading adventures with a Dracula bookmark. Design and create your vampire-inspired bookmark using cardstock, markers, and glitter for a spooky yet practical craft.
4. Scary Spider Soap
Make bathing more fun with scary spider soaps. Mold black soap into spider shapes and add googly eyes for a creepy twist. Your bathroom will receive a spooky touch with these Halloween-themed soaps, adding a hint of eeriness to the atmosphere.
5. Skull Succulent Planter
Combine your love for plants and Halloween by creating a skull succulent planter. Paint a ceramic skull with haunting designs and plant your favorite succulents to create a unique and eerie decoration.
6. Space Pumpkin
Take pumpkin decorating to another level with a space-themed pumpkin. Paint the pumpkin black, then use glow-in-the-dark paint and glitter to create a mesmerizing galaxy effect. Your space pumpkin will be a stellar addition to your Halloween decor.
7. Halloween Candy Jar
Transform a plain glass jar into a spooky Halloween candy jar. Decorate the jar with Halloween-themed stickers, ribbons, or paint, and fill it with your favorite candies to delight your guests.
8. Floating Head Ghost
Craft floating head ghosts using white balloons, cheesecloth, and googly eyes. Hang these eerie apparitions in your home or yard to create a chilling Halloween atmosphere.
9. Halloween Headband
Get into the Halloween spirit with a DIY Halloween headband. Create a headband using black or orange ribbon and embellish it with Halloween-themed accents like bats, spiders, or pumpkins.

10. Hot Dog Mummies
Turn ordinary hotdogs into adorable and spooky mummies. Envelop the hotdogs with strips of refrigerated crescent dough and bake them until they achieve a delightful golden brown hue. Add mustard or ketchup eyes for a fun Halloween twist on a classic snack.
11. Button Pumpkin
Create a charming button pumpkin using a canvas or cardboard base and an assortment of orange buttons. Glue the buttons in a pumpkin shape and finish it off with a green felt stem. This craft is a delightful way to celebrate Halloween while showcasing your creativity.
12. Skeleton Hair Clips
Design and assemble skeleton hairclips using small plastic skeletons, glue, and hairclips. These spooktacular accessories will add a touch of Halloween flair to your hairstyle.
13. Sugar Skull Dolls
Immerse yourself in the lively realm of Dia de los Muertos by creating sugar skull dolls. Paint wooden dolls with colorful designs inspired by traditional sugar skulls, using acrylic paints and fine-tipped brushes.
14. Bloody Handprint Window Decorations
Create chilling window decorations by making bloody handprints using red washable paint on clear plastic sheets. Stick them on your windows to give the illusion of spooky handprints.
15. Ghost Lights
Illuminate your Halloween nights with ghost lights. Attach white fabric or tissue paper onto string lights to create floating ghostly figures. These ethereal lights will cast a ghostly glow wherever they're displayed.
Let Your Teen Enjoy the Holidays with Halloween Art Crafts
As Halloween approaches, teens have an incredible opportunity to embrace the captivating realm of Halloween art. With our carefully curated selection of 15 top-notch Halloween art craft ideas, you can embark on an unforgettable creative journey. From mesmerizing pumpkin decorations to spellbinding candle holders and wreaths, these projects cater to every teen's desire for a spooky yet artistic experience. Unleash your inner artist, gather your friends, and let your imaginations run wild.
Whether you're seeking vibrant and playful designs or eerie and mysterious creations, these crafts offer a thrilling way to celebrate the spirit of Halloween. Allow your artistic talents to shine as you bring your ideas to life, leaving an unforgettable impression on all who witness your artistry. Embrace the magic of Halloween and embark on an exhilarating adventure into the world of Halloween art crafts—where imagination knows no bounds!