15 Unique Valentine's Gift For Boys Who Are Not Cheesy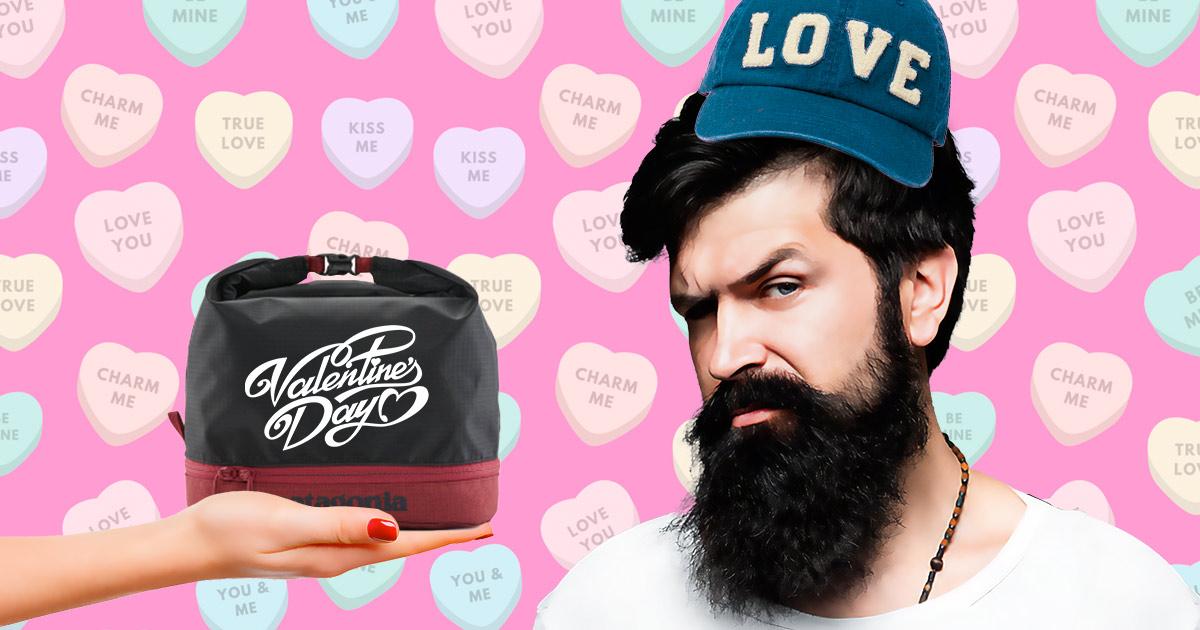 Are you searching for a Valentine's Day gift for that special guy in your life who isn't into cheesy romantic gestures? Look no further! In this blog post, we have curated a list of 15 unique Valentine's gifts for boys who are not the typical "romantic" type. Whether you're in search of a gift for your romantic partner, spouse, or even a young man in his teenage years, we have a wide range of options to cater to your needs.
Say goodbye to cliché presents and discover thoughtful and distinctive gift ideas that align with their interests and preferences. Let's dive in and find the perfect Valentine's gift that will make him feel appreciated and loved in a way that suits his unique personality.
15 Valentine's Gift For Guys Who Aren't the Romantic Type
1. Mindful Design Indoor Herb Vegetable Plant Garden Kit
This unique Valentine's gift for boys who appreciate nature and gardening allows them to cultivate their indoor herb and vegetable garden, bringing freshness and flavor to their meals.
2. Patagonia Black Hole MLC Cube
Ideal for travel enthusiasts, this versatile cube from Patagonia provides organized storage space for clothes, toiletries, and other essentials. With its sturdy construction, it is built to withstand and endure any exciting journey or undertaking.
3. Tom Bullock Cocktail Shaker Bar Set
Perfect for guys who enjoy mixology, this cocktail shaker set enables them to craft their favorite drinks with style and flair, elevating their bartending skills.
4. Greta Oto Personalized Docking Station
With its sleek and practical design, this docking station provides a convenient place for him to organize his everyday essentials, such as his phone, wallet, keys, and watch. The addition of personalization brings a considerate and distinct touch to the gift, making it even more special and one-of-a-kind.
5. RockDove Original Two-Tone Memory Foam Slipper
These cozy memory foam slippers offer comfort and relaxation after a long day, making them an excellent Valentine's gift for guys who appreciate comfort and leisure.
6. Zooulai Wireless Charging Station for Apple Products
This wireless charging station is a tech-savvy guy's dream gift. It allows him to charge his Apple devices efficiently while keeping them organized, making them a functional and stylish addition to his workspace.
7. Do Your Gin DIY Gin-Making Alcohol Infusion Kit
For the adventurous and cocktail-loving guy, this DIY gin-making kit provides a fun and creative experience. He can experiment with flavors and create his signature blend of gin.

8. Zyllion Shiatsu Back and Neck Massager
This portable massager offers a relaxing and rejuvenating experience, perfect for guys who appreciate self-care and want to relieve muscle tension and stress.
9. Wmcaps Bluetooth Beanie Hat with Light
Combining fashion and functionality, this beanie hat features built-in Bluetooth headphones and a LED light, making it a practical gift for guys who love outdoor activities or enjoy listening to music on the go.
10. The Book of Unusual Knowledge (Hardcover)
This intriguing book is filled with fascinating facts and trivia, appealing to guys with curious minds. It's a great gift for those who love learning about unusual and lesser-known topics.
11. Under Armour Men's Vital Woven Pants
Designed for comfort and performance, these versatile pants are perfect for active guys who appreciate quality sportswear. Whether for workouts or casual outings, these pants offer style and functionality.
12. Perytong Sleep Headphones Bluetooth Sports Headband
Combining a comfortable headband with Bluetooth headphones, this gift allows him to listen to music, podcasts, or audiobooks while staying active or relaxing, making it ideal for guys who enjoy multitasking.
13. Moolo Vinyl Record Star Wars Wall Clock
Star Wars fans will love this unique wall clock made from a vinyl record. This gift brings a sense of nostalgia and fan enthusiasm to any room, making it an excellent decorative present to enhance their living space.
14. Anniversary Gift Date Night Dice
Spice up date nights with these dice that provide unique and fun ideas for activities and adventures. It's a lighthearted and entertaining gift for couples to enjoy together.
15. Rothy's RS01 Sneaker
These sustainable and stylish sneakers are made from recycled materials, making them an excellent choice for environmentally conscious guys who appreciate both fashion and eco-friendly products.
There are many Unique Valentine's Gift for Boys You Can Get
This Valentine's Day, celebrate the special guy in your life who isn't into cheesy romantic gestures with a unique and thoughtful gift. We've presented you with 15 distinctive Valentine's gift ideas for boys who appreciate practicality, adventure, comfort, and personalization. From indoor herb gardens and travel cubes to cocktail shaker sets and memory foam slippers, there's a gift here for every type of guy.
No matter if his interests lie in technology, mixology, self-care, or exploration, there is a perfect gift waiting to be discovered. Demonstrate your thoughtfulness and appreciation by selecting a gift that resonates with his individuality, steering clear of clichés. This Valentine's Day, leave a lasting impact with a distinctive and heartfelt gift that he will genuinely cherish and take pleasure in.