7 DIY Gifts for Teens – Surprise Them With Personalized Presents!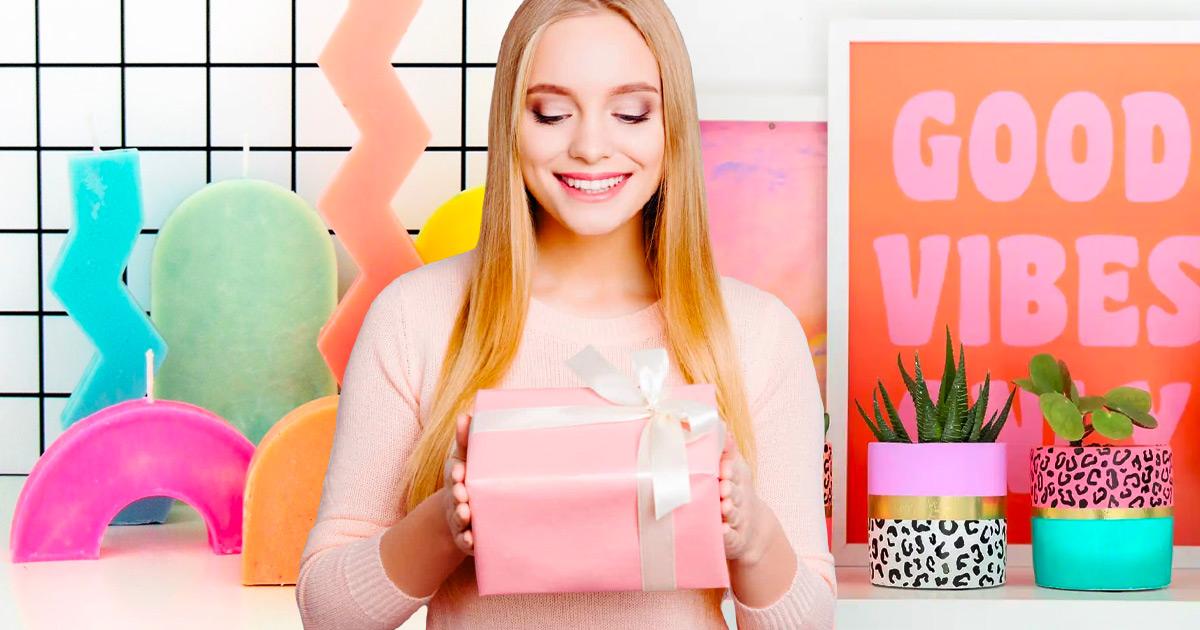 Making homemade gifts for teenagers is such a blast! It's a great way to stay in touch and show how much you care about them. Trust me, these teen gift ideas are seriously awesome and perfect for birthdays or Christmas.
You're in luck if you're searching for fantastic DIY teen girl gifts or boys! You've got the right spot here. So, get ready for some fantastic homemade gifts for teens. Here are some of the DIY gifts for teens you can consider creating today:
1. Earphone Holder
All teens are huge fans of music, just like many others. Chances are they have multiple pairs of earbuds or headphones lying around. Here's a fantastic idea: why not create an earphone holder using a mint container? It's a simple and fun DIY project. You can add your teen's favorite colors or patterns to make it more unique. Plus, adding a clip will make it super convenient for your teen to keep track of their earbuds, whether they need them in their purse, backpack, gym bag, or even with their car keys.
And guess what? You can make a few for yourself as well! It's a great way to prevent your own earbuds from turning into a tangled mess in your purse, backpack, or pocket. So, let's get creative and make these nifty earphone holders together!
2. Study Pillow
How about creating a super convenient pillow explicitly designed for studying as one of your DIY Gifts for Teens? You can totally change it to fit the wants and tastes of your teens. Imagine having pockets big enough to hold all the essential study items like books, pens, notebooks, and even a tablet! No more searching for misplaced supplies or dealing with cluttered desks. Everything they need will be neatly organized on their DIY study pillow.
And here's the best part: add some handles for easy transport! Now they can effortlessly carry your study pillow from room to room, depending on where they feel most productive. Whether in the bedroom, the living room, or even the patio, the study pillow will be your teen's trusty companion, always ready to support them and make every study session a breeze. So, get ready to level up your teen's studying game with this awesome customized pillow!

3. Superhero Comic Book Magnet Gifts
What's super popular these days? Comic book heroes! They're everywhere, and I bet your teen is crazy about them. These comic book magnets are fantastic if you are wondering about DIY teenage gifts. Your teen will go nuts for them; they can use them in many incredible places. Think of how cool these magnets would look on their lockers at school, work, or even the gym. That's so cool!
But hold on; there's more! These magnets aren't just limited to lockers. They'll also add a touch of fun and creativity to magnetic whiteboards in your teen's bedroom or dorm room. It's a great way for them to make their room their own and show how much they like comic book stars.
4. Cross-Body Tote Bag
You won't believe it, but check out this incredible DIY gift for teens: you can create a super stylish cross-body tote inspired by Tory Burch using a placemat! The best part? You don't even need any machine sewing skills for this fantastic DIY gift. It's seriously that easy!
Imagine the convenience for your teen – this bag will leave her hands free to carry other important stuff while looking fashionable. It's the perfect accessory to keep her essentials close by without hassle. Plus, it's a fun and creative project you can enjoy together. So, impress your teen with this trendy, hands-free DIY cross-body tote made from a simple placemat!
5. Bracelets
Let's dive into the world of DIY bracelets! They're incredibly stylish and give you the freedom to create a stunning stacked and layered look. You can mix and match different bands to give your teen a trendy, unique look that she will love.
One of the best things about making your own bracelets is the ability to add personal touches. It's all about expressing individuality! You can incorporate your teen's favorite colors or experiment with beads in various shapes and sizes to add a unique twist to each bracelet. Whether it's vibrant hues, delicate charms, or even meaningful symbols, these personalized details will make the bracelets even more special.
6. Cotton Candy Lip Scrub
Are you wondering about more  DIY Gifts for Teens? Ready to give your teen's lips some much-needed pampering? Then, try this amazing DIY lip scrub! It's a game-changer, leaving their lips feeling irresistibly smooth and refreshed. The best part? You can easily find all the natural ingredients at your local grocery store. It's that convenient!
Simply gather the ingredients, whip up this magical lip scrub, and store it in a small container. Voila! You've got yourself a fantastic homemade pampering gift that anyone would appreciate. This DIY lip scrub is attractive wwwhetherheThis DIY lip scrub is lovely whether you want to treat yourself or surprise a friend.
7. Money Confetti Poppers
Instead of a gift card, why not give them a gift of cash as your DIY Christmas gifts for teens? It's like endless possibilities since the recipient can spend it anywhere. But wait, there's more! Let's make it even more exciting by packaging it in a push-pop container and adding some confetti for that extra fun element.
Imagine the joy on their face as they pop open the container and discover the surprise inside. It adds a playful and celebratory touch to the gift, making it memorable and enjoyable. Also, when you give them money, you ensure they can get what they want or need. It's like a personalized shopping spree just for them!
Generally, there are loads of DIY gifts for teens to choose from. But consider following this list and come up with more amazing gifts for your gifts. Do you have any homemade gifts for teens? Share them here!