Awesome & Unforgettable Birthday Gifts for a 6-Year-Old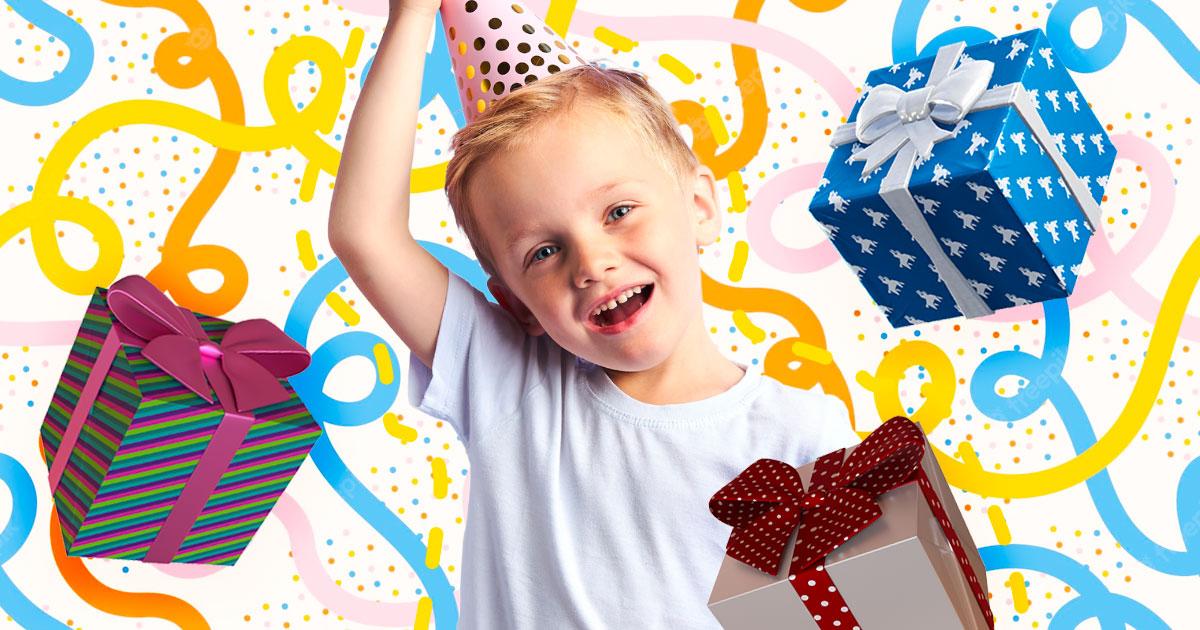 Are you looking for birthday Gifts for a 6-year-old? Check this list now!

Six-year-olds are an absolute riot! When transitioning from kindergarten to first grade, it is essential to choose toys and gifts that tickle their funny bone and encourage them to play fair while learning to cooperate with others.
Kids are usually exceptionally social at this age and grasp rules and fairness well. They're also filled with curiosity about how things function. Plus, they're starting to unlock a great superpower: reading! Kids who are just beginning to read will love a combination of picture books, hilarious graphic novels, simple readers, and even longer chapter books that parents can enjoy reading to them at bedtime.
If you're shopping for birthday gifts for a 6-year-old and see a quick picture of what kids of this age usually want, let this gift ideas for a 6-year-old list help you out.
1. Crayola Ultimate Light Board Drawing Tablet
Getting the first spot on our list of birthday Gifts for 6 year old is the Crayola Ultimate Light Board Drawing Tablet. It's like having a reusable canvas with a super cool, high-tech vibe similar to an iPad. Kids can unleash their artistic talent with this tablet by creating beautiful artwork using the included gel markers. But wait, there's more! They can also remove the front of the tablet and take advantage of the light-up background, perfect for tracing their favorite characters or designs.
And you know what's really neat? This tablet has a convenient feature that allows the pens to be tucked inside, ensuring that the whole kit stays organized and nothing gets misplaced. It's an all-in-one artistic powerhouse that will keep kids entertained and inspired for hours!
2. Selieve Walkie Talkies for Kids
Let me introduce you to this incredible set that looks cool and offers fantastic features, and can be added to your birthday gifts for 6-year-old options. Selieve Walkie Talkies for Kids has an impressive two-mile range that allows kids to explore and communicate with their friends from a distance. Plus, it provides three different channels, so they can switch between frequencies and find the one that works best for them.

But here's the best part—it comes with a built-in flashlight! This feature can come in handy during exciting outdoor adventures or even for late-night fun. And while the techier features like the long-range and multiple channels may not be essential for every playtime scenario, they sure add excitement and versatility to the set.
3. Vtech Marble Rush Raceway Set
Are you looking for fantastic birthday gifts for the incoming 6-year-old? Then, get her or him a VTech Marble Rush Raceway Set. Get ready to have a lot of fun with this track you can build yourself. It combines the thrill of a race track with the task of building a marble run. It's the perfect activity to unleash your child's imagination and let them create their exciting course!
With this set, they'll have everything they need to design a track bursting with twists, turns, and jaw-dropping features. Imagine the excitement as they launch their cars down the track, witnessing epic swoops and even conquering an exhilarating loop-de-loop!
This set is not only a lot of fun, but it also helps kids learn how to think critically and solve problems. As your child constructs their custom track, they'll flex their creative muscles and hone their engineering abilities.
4. Star Wars Chewbacca Beanbag Chair
No need to fret; Chewie is an absolute sweetheart who won't give a nibble. He's eagerly inviting a lucky 6-year-old to come and experience the ultimate snuggle session in this oversized beanbag chair. Trust me, and it's every bit as cozy and huggable as it appears! It is a wonderful choice for gifts for 6 year old.
This beanbag chair is designed to provide the utmost comfort and cuddliness. Its generous size allows plenty of room to sink in and enjoy a blissful moment of relaxation. And with Chewie by their side, your little one will feel wrapped in a warm, fuzzy embrace.
5. Plus-Plus Color by Numbers
Have you heard about Plus-Plus building toys? They differ from the well-known Lego bricks but offer a new world of building possibilities. These unique toys come in a smaller size, which means kids can create and construct them in a whole new way!
What's really exciting about these building toys is that they go beyond just building structures. With this set, your child can unleash their creativity and turn their creations into fascinating puzzles and even stunning artwork worthy of hanging on the wall!
Imagine the thrill of seeing their imaginative designs come to life and then transforming them into a captivating puzzle that challenges their problem-solving skills. And once they've conquered the puzzle, they can proudly display their masterpiece on the wall, showcasing their artistic talent and showcasing their unique creation for everyone to admire.
6. Kid's Volume-Limiting Headphones
Are you wondering about the best gifts for a 6-year-old boy this 2023? Then, check out these excellent headphones from LilGadgets! They come in vibrant colors, including this super stylish tie-dye rainbow design. We adore how these headphones look fantastic and offer durability and a volume-limiting feature that keeps your child's hearing safe.
One great thing about these headphones is that they fold up for easy storage. When your little one isn't jamming to their favorite tunes, they can fold them quickly. It's a practical feature that makes them easy to store or take on the go, whether for a family trip or a playdate at a friend's house.
These headphones make an incredible gift for any 6-year-old. They'll be thrilled to receive a pair that lets them enjoy their music or videos with fantastic sound quality and ensures that the volume remains at a safe level. It's a thoughtful and practical gift that combines fun and safety all in one.
7. Fairy Garden Kit
If you're into Waldorf-style toys or have a little one fascinated with all things miniature, you must check out this delightful DIY fairy garden kit as one of your gifts for 6-year-old. It's a charming set that will capture your mind and add a touch of magic to your child's world. It could also be one of the best gifts for a girl 6 years old in 2023.
This kit is great because it has everything you need to make your fairy garden. It even includes its container, making it super convenient to set up whether you bring it indoors or create a beautiful outdoor display. All you have to do is add some soil, carefully plant the included seeds or plants, and prepare for the magic to unfold!
So, that's it! Have you already found the best gifts for 6 year old? Use this amazing list now! Feel free to add your ideas and your choices as well.