Trendy Plus Size Teen Clothing – What Brands are the Best?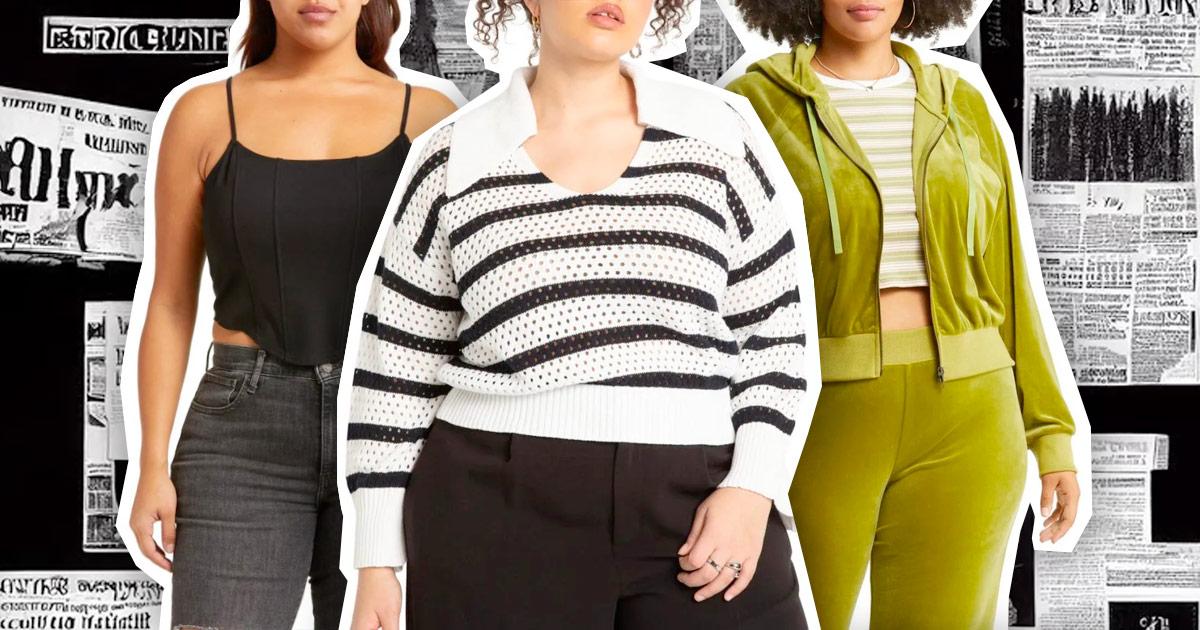 With the imminent return of the school season, it's evident that our teenagers will soon be on the lookout for trendy attire to complement their brand-new backpacks. However, the quest for fashionable and trendy plus-size teen clothing that enhances the appearance and boosts the confidence of curvy teens can be quite challenging.
Thankfully, there are several brands and retailers that specialize in trendy plus-size clothing for teenagers. These brands understand the unique needs and preferences of curvy teens, offering a wide array of stylish options to choose from. From chic dresses to trendy tops, bottoms, and outerwear, there is a growing selection of plus-size clothing designed specifically for teenagers.
It's important for parents, guardians, and educators to support and encourage teens in their pursuit of fashion and personal style. By promoting body positivity and celebrating diversity, we can create an environment where every student feels valued and confident, regardless of their body shape or size.
The Best Brands to Get Teen Plus Size Clothing
It's essential to highlight the availability of online resources that offer a vast selection of teen plus sizes to offer more options and styles that will complement your child's sense of fashion.
BP. at Nordstrom
Discover Nordstrom's exclusive BP. brand, offering a wide selection of fashionable clothing for teenagers and young adults, featuring an extensive range of sizes up to 4X.
Inclusivity is a priority for Nordstrom's BP., and they offer several plus-size options in men's and gender-inclusive tops. However, it's worth noting that unlike their women's line, they do not feature plus-size male models for reasons unknown. Nonetheless, many of these pieces can be effortlessly styled by young women as well.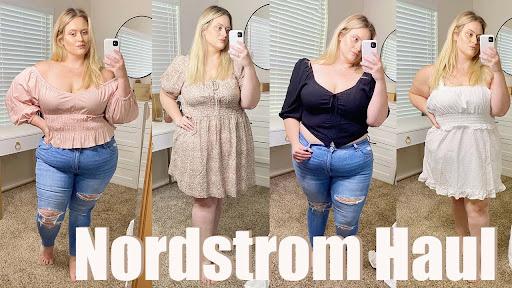 Image Source: BP. Nordstrom Haul
Madewell
For years, Madewell has been a beloved choice by many due to its remarkable combination of affordability and high-quality craftsmanship. It's a brand that offers well-made clothing without breaking the bank. What sets Madewell apart is their extensive collection of stylish plus size teen clothing for young women. Take, for instance, this adorable jean mini skirt and the array of button-up sweaters they have available.
While Madewell's prices may be slightly higher compared to some of the other mentioned brands, we have discovered that their pieces have exceptional durability, making them a worthwhile investment, especially for essential items that your teenager will wear repeatedly. 
H&M's Plus
H&M Plus provides an extensive selection of nearly 400 women's plus size clothing for teens, catering to individuals up to size 4X. It serves as an incredible resource for trendy and stylish clothing options for teenagers.
The best part is that H&M Plus offers all these fantastic pieces at highly reasonable prices, allowing you to stock up on multiple items for the upcoming school year. With a range of vintage-style rock tees, lightweight dresses, and wide-legged pants, there is a diverse array of fashion-forward choices that can effortlessly create an entire wardrobe.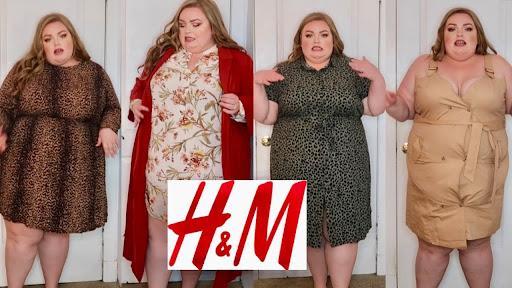 Image Source: H&M's Plus Size Haul
Old Navy
Old Navy garnered substantial positive attention for their efforts in expanding their size range, but unfortunately, they faced criticism recently for removing many of their largest sizes from their physical retail stores. However, amidst Gap Inc's six brands, Old Navy still boasts the most extensive selection of plus sizes, starting from 3X, although most of these items may need to be purchased online.
What I truly appreciate about Old Navy is that each item is showcased on different body sizes, allowing you to visualize how it would look, making it an excellent resource for discovering fashionable plus-size clothing options for teenagers.
Grab the Latest Trendy Plus Size Teenage Clothing Now
Empower your teen with confidence and style this school year! Discover a diverse range of trendy plus-size clothing options designed for curvy teens. Shop now to find the perfect outfits that make them look and feel fabulous. Embrace inclusivity and celebrate body positivity.
Let's redefine fashion for all shapes and sizes. Embark on a journey towards an empowered and stylish school year. Explore our exclusive list of brands offering trendy plus-size clothing tailored for fashion-forward teens.